Shea McGee is a life-long Target fan. And this spring, the talented designer realized a major dream: launching "Threshold – designed with Studio McGee" at Target. (It's a multi-year partnership where Shea and Studio McGee—the interior design firm she runs with husband Syd McGee—bring their signature bright, clean aesthetic and practical design tips to Target's billion-dollar Threshold brand.) The first collection, featuring quality pieces for the front door, entryway and living room, launched in April. And now, Threshold – designed with Studio McGee is adding fall décor, furniture, storage solutions and more—all at an incredible, only-at-Target value—to help you bring warm fall vibes home.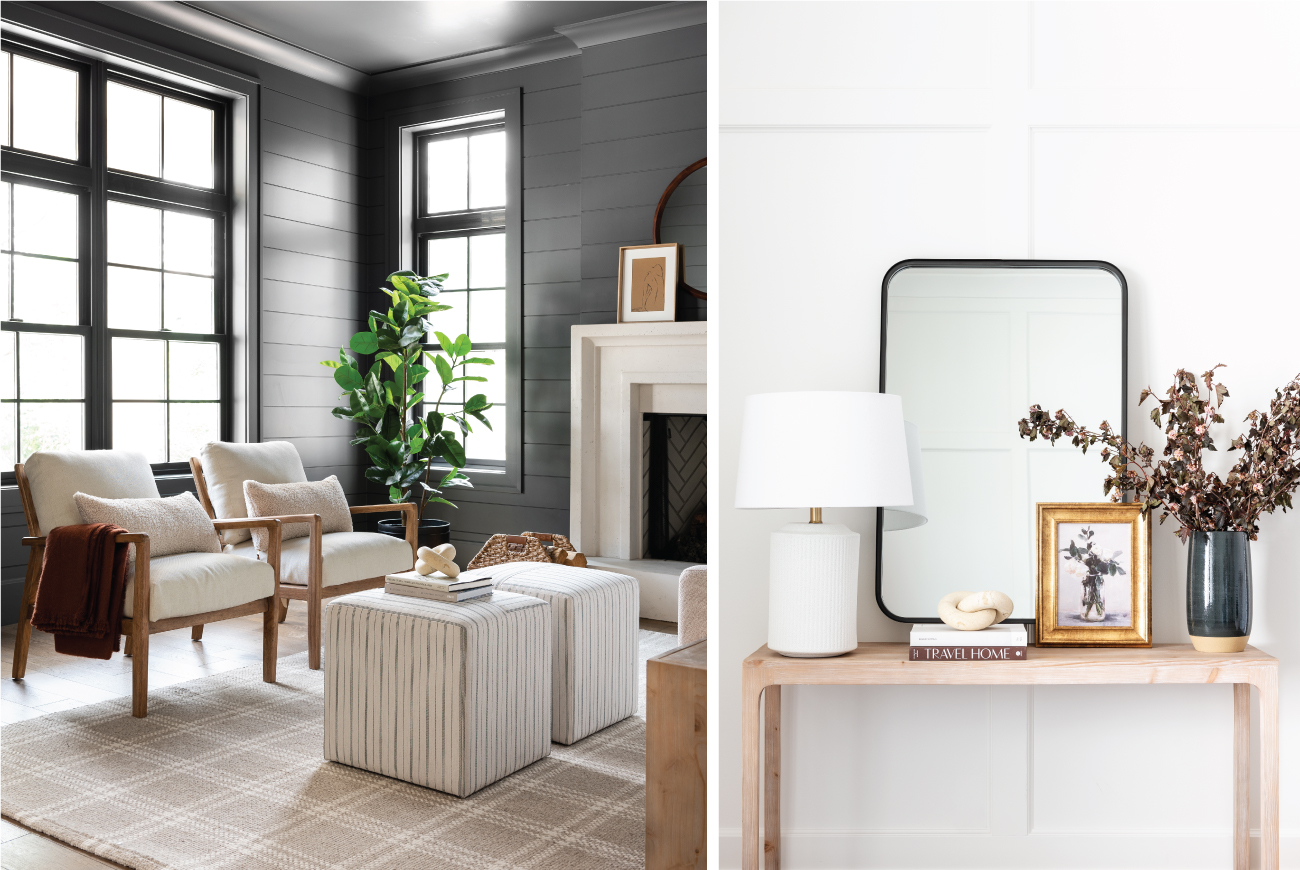 "At Target, we're known for incredible design, great value and for creating partnerships that our guests love," says Cara Sylvester, Target senior vice president, Home. "These days—when the comfort of home has never been more important—Studio McGee brings their signature mix of clean, bright designs to Threshold's classic aesthetic. Together, we're delivering an elevated, affordable assortment that differentiates Target and helps our guests make their spaces truly feel like home for fall and well beyond."
Ready to learn more about Threshold – designed with Studio McGee and get some totally attainable fall inspiration? Here's the scoop, straight from Shea …
Shea, you clearly have a love—and incredible talent—for design. When did you realize it was your passion?
Growing up, I didn't know interior design was a profession, but my mom always cared about making our home—and every single event—feel really special. And as I got older, my college dorm room setup was important to me—I wanted my space to feel like a home, rather than cinder blocks. But it was when Syd and I got married that I really realized my passion. We'd moved into this one-bedroom condo and I became completely engrossed in figuring out how to make this tiny space a cozy home. Later, as we moved from rental to rental, I couldn't let go of my obsession for design. That's when Syd encouraged me to take a few classes to build my confidence—and the foundation for our business was born.
You've said that your mission is to make life more beautiful—and it's the theme of your upcoming book. What does this mean to you?
This idea came at a time when we were really struggling and had to make the choice to make our lives more beautiful. We made a choice to see the good in challenging situations, and that's what we've done throughout the last five years as we've built our business—and, of course, it's a mindset that's more important today than we ever could have imagined. With each client I work with, I see again and again that good design really does change the way we feel about where we sleep, where we wake up, where we spend time with those we love.
Why partner with Target?
I am a huge fan because I love that Target cares about bringing good design to everybody, which aligns perfectly with my goal to build a brand that makes good design feel approachable. I'm excited that through this partnership, anyone can walk into Target and create a Studio McGee look in their own homes.
What has the process been like? Anything that surprised you?
Designing for clients is really specific, as I'm taking one family's needs and desires and creating a look for just them. However, with Threshold – designed with Studio McGee, I get to appeal to a broader audience, so I've honed in on classic, foundational pieces and then added color and trend in the accents. There's this sense of positivity—of joy—that permeates the people, the culture, the work. I've been struck by the Target team's deep expertise for design and knowledge of their guests, and I have been so impressed by how much thought goes into the design of every single thing. The collection we've created together is beautiful, timeless and the prices are incredible. I'm using these pieces in my clients' spaces and love seeing how Target guests bring them to life in their own homes.
We're loving your latest creations! Any tips for those who want to breathe a little fall freshness into their own spaces?
I'm all about easy, simple ways to give fall a warm welcome. My go-to's include adding warmth to your color palette with pretty frames and mirrors and creating ambiance with floor lamps, table lamps and overhead lights. Layer in plenty of cozy fall textures with blankets and pillows, add storage baskets to keep things tidy and find finishing touches like decorative vases and ceramic candles to make your home feel comfortable and inviting. Then relax and enjoy with those you love.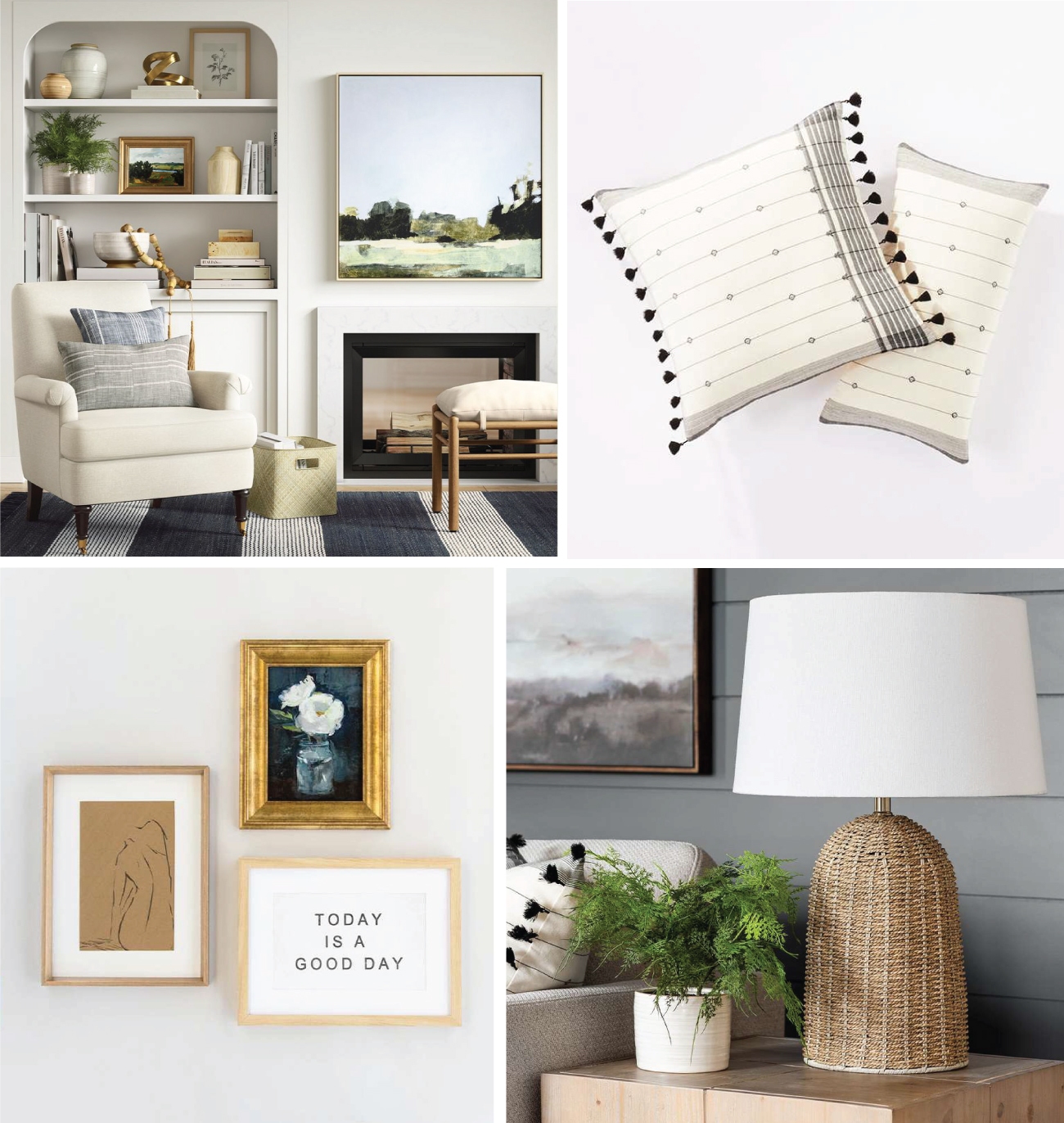 While some items are beginning to roll into stores and are available to preview as "coming soon" on Target.com now, the full fall Threshold – designed with Studio McGee collection will be available in select stores and on Target.com to purchase starting Sept. 13.