Get ready for bold colors, optimistic prints and tons of texture. We're here with a sneak peek of Target's newest and just-announced Home brand: Say hello to Opalhouse! The colorful collection boasts more than 1,300 pieces for the home, spanning bedding, bath, décor, tabletop and furniture. For the brand's debut this spring, Target's design team traveled far and wide to cities like Aix-en-Provence, Lisbon, Paris and Mallorca to gather inspiration to create a collection of authentically-inspired, eclectic pieces. And with most items under $30, guests can incorporate the unique designs and elevated details (think pressed glass, jewel-tone silks and velvets, to name a few) into their homes without breaking the bank—no passport needed.
Why an eclectic brand? About 90 percent of our guests like to mix and match styles to create a personalized look within their homes, so in 2017 we set out to introduce a number of new brands with clear and distinct points of view that have the flexibility to work together. First, we reintroduced our fan-favorite Threshold brand to celebrate its original relaxed classic intent, followed by an approachable modern aesthetic with Project 62 and modern farmhouse aesthetic with Hearth & Hand with Magnolia. And now, we're introducing an eclectic aesthetic with Opalhouse, giving our guests multiple styles to choose from to help bring their Pinterest-worthy home design dreams to life.
"The introduction of Project 62 and Hearth & Hand with Magnolia accelerated a lot of positive momentum within our Home business. Not only are our guests responding to the individual brands, but the new brands are driving traffic and sales across the entire store," said Mark Tritton, chief merchandising officer, Target. "And now, we're introducing Opalhouse, a new Home owned brand centered around the eclectic aesthetic. The launch of Opalhouse helps round out our Home assortment, making Target a destination for differentiated brands that guests can find only at Target, all at an incredible value."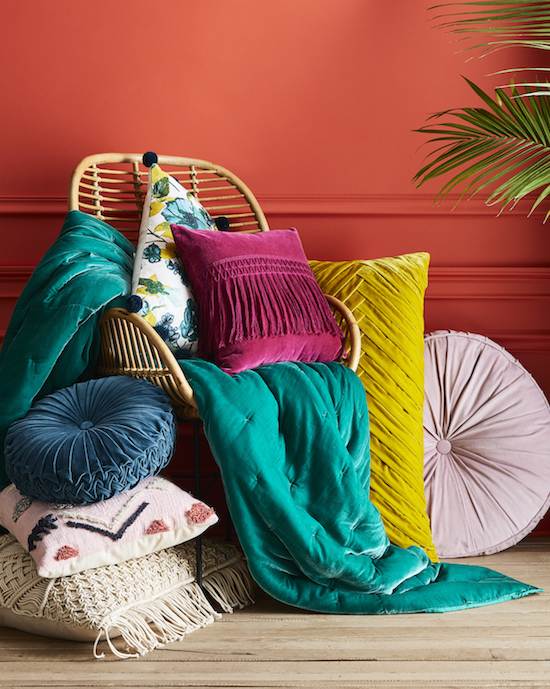 Opalhouse features more of our design team's original artwork than any brand we've ever introduced—and we can't get enough of it! Let us paint you a picture (see what we did there?) of how this comes to life. Target's design team travels the world, gathering inspiration at every stop–whether it's wandering the streets of Paris, visiting local markets in Mallorca or spending time with locals in Lisbon. Then, they put pen (or paintbrush!) to paper, sketching and painting new prints and designs that will later come to life as prints on pieces from the collection. Want to see an example? Check out the wallpaper in the photo below. Our design team saw that bird on a street in Lisbon and the flowers near a market in Paris, and then painted that print while riding on a train to their next destination. A little inspiration coupled with a little watercolor, and voila! Wallpaper!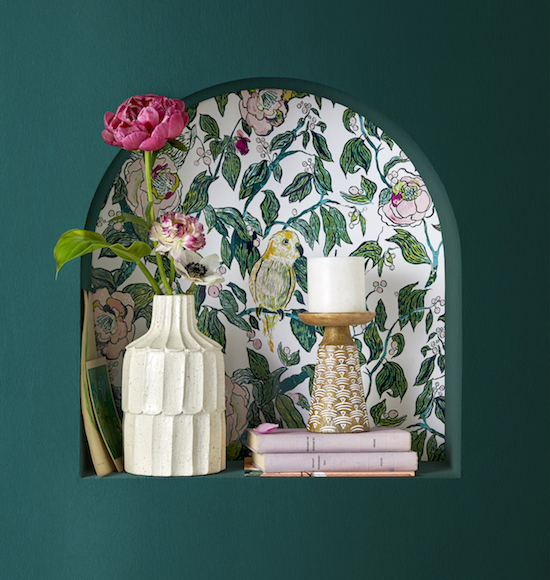 Can't wait for the full look book reveal? Take a peek at the stunning collection, below!
Opalhouse will be available in all Target stores and on Target.com beginning April 8. Prices start at $1.99, with most items under $30.