To celebrate our new Marimekko for Target collaboration, out April 17, Target's bringing Finnish fun to New York City's iconic High Line. Today through April 11, we're welcoming guests to an over-the-top public installation brimming with Marimekko's signature bold prints. Everyone is invited—your selfie stick, too—to explore the interactive Koppelo-patterned pouf (you can go inside it!), the giant Appelsiini-printed soundboard (dance on it to mix your own beats!) and a set of six Kukkatori swings—each complete with built in social sharing. Did we mention select pieces from the collection will be available for purchase on the High Line in advance of the April 17 launch?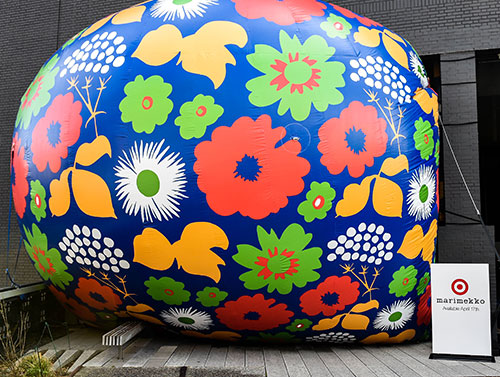 Among the first to give the experience a whirl? Actresses Olivia Wilde (below), Emmy Rossum and Rose Byrne!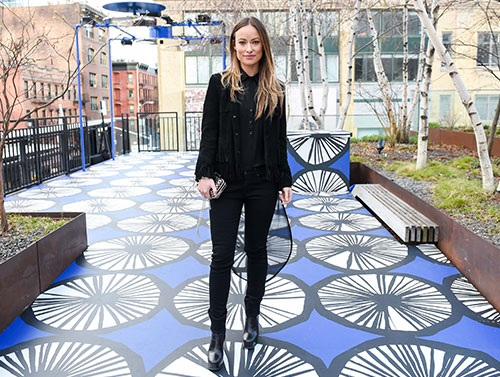 We spoke to Todd Waterbury, chief creative officer, Target, about the inspiration behind the installation and his favorite piece from the line. Check it out, below!
Why the High Line?
The Target Marimekko partnership is all about outdoor play that brings people together. So when we thought about which beautifully designed locations were synonymous with bringing people together outside, the High Line, for us, was the perfect venue. It's not only one of the most visited attractions in New York City, but walking the High Line with friends and family has become a ritual for New Yorkers of all ages.
Why was making this experience available to the public important for this collaboration?
One of the essential elements of Target's brand is inclusivity. Another is generosity. We're at our best when we find new ways to make great design available to more people. We wanted to do the same with this experience by inviting the public to discover and play.
Social plays an important role with each activation. What was the driving force behind that consideration?
We love it when we get to host events to launch product lines and partnerships. Since these usually happen in one location, we wanted to make our events available to as many as possible and Social is a great way to expand the experience. That's why we've made each of the three main Marimekko activations—the swings, the soundboard and the pouf—easy and fun to snap and share.
What do you hope people walk away feeling after experiencing Marimekko for Target on the High Line?
I hope they feel that Target brought excitement and beauty to the High Line in a memorable way. And that the incredible line of Marimekko products inspire play in ways that make summer feel eternal.
We can't resist: What item from the collection is on your "must have" list?
Those who know me know that I'm partial to neutrals, especially black and white, so the paddleboard would be number one on my list!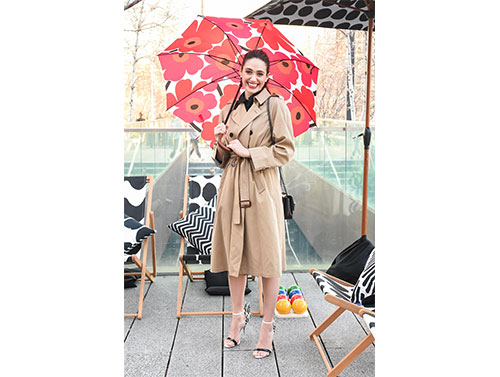 The Marimekko for Target High Line installation is FREE and open to the public from April 8 – April 11. It runs from Gansevoort Street in the Meatpacking District to West 34th Street between 10th and 12th Avenues from 10 am – 8 pm ET daily. Can't make it to the High Line? Follow #MarimekkoforTarget on social to watch the action unfold!