Love "The One Spot?" That grab-and-go mecca at the front of Target stores known for killer dollar deals? It just got a mega upgrade: Starting this week, the fan-favorite section will transform into the newly minted "Bullseye's Playground" to feature a family-friendly selection of curated seasonal products.
Trust us when we say the kids are going to get just as much of a kick out of Bullseye's Playground as the adults. We're going above and beyond not just with product, but with the larger-than-life in-store display. You'll know you've made it to the playground when you see our beloved mascot, Bullseye, at the top of each display. Always eager to sniff out great deals, Bullseye can be seen diving into gift boxes, checking out what's inside and literally wagging her tail with excitement!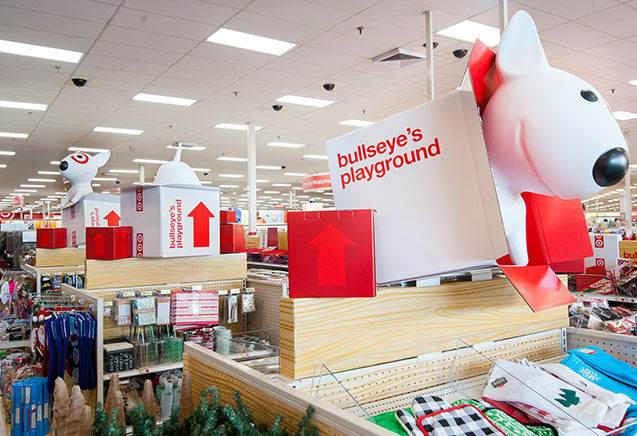 Now here's the best part: Every item in Bullseye's Playground is still super affordable, with most items in the $1 to $5 range.
Why the upgrade? At Target, we're always keeping a pulse on how guests like to shop. We know you want to feel inspired and confident that you're getting exciting merchandise at a great price. Enter Bullseye's Playground: an upgrade meant to up the fun factor and deliver an enhanced experience—designed with you in mind. Product will be curated to encourage discovery and align with three important themes: holiday, seasonal mindset and kids.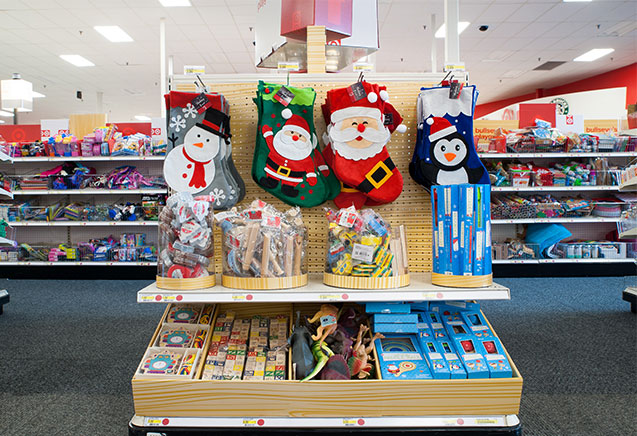 First up on Bullseye's list? The holidays!
Shop everything from decorations and entertaining essentials, to adult and kids' gifting items…all at an incredible value. And we'll be updating the assortment every eight weeks to stay ahead of the seasons we all love most (think New Year's, Valentine's Day, Easter and more).
Starting now, keep an eye out for Bullseye's Playground near the front of all Target stores!