The American poet Maya Angelou once said, "If you don't know where you've come from, you don't know where you're going." — and we wholeheartedly agree. That's why as we wrap our 2019-2021 diversity, equity and inclusion (DE&I) goals, we're taking a moment to recognize just how far we've come — and look ahead to what we'll accomplish together with our next set of goals.
Celebrating progress
We're proud to share we've met or exceeded almost all our 2019-2021 goals, from increasing promotions for people of color to meeting our spending goal with diverse suppliers. Take a closer look: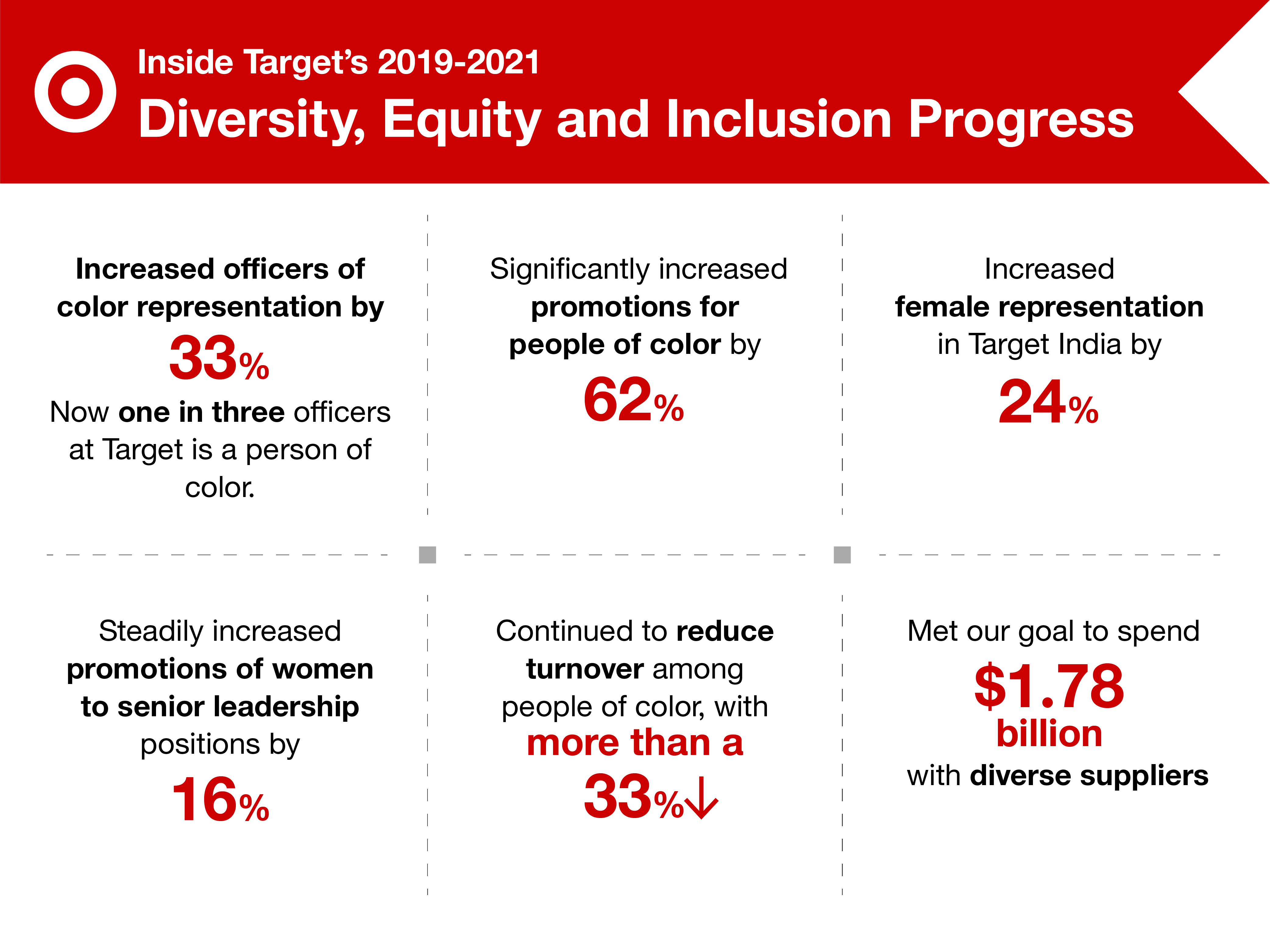 Inside Target's 2019-2021 diversity, equity and inclusion progress.
Increased officers of color representation by 33%. One in three officers at Target is a person of color.
Significantly increased promotions for people of color by 62%.
Increased female representation in Target India by 24%.
Steadily increased promotions of women to senior leadership positions by 16%.
Continued to reduce turnover among people of color, with more than a 33% decrease.
Met our goal to spend $1.78 billion with diverse suppliers
Lifting each other up
At Target, we're all responsible for reaching our DE&I goals. It's part of our enterprise-wide Target Forward strategy to co-create an equitable and regenerative future together with our guests, partners and communities.
So when we're successful, the wins are everybody's.
Moving forward together
Looking at those accomplishments, we're inspired to work even harder on our 2022-2024 goals. Next, we'll focus on creating even more equity and belonging within our team, community and business. Take a look: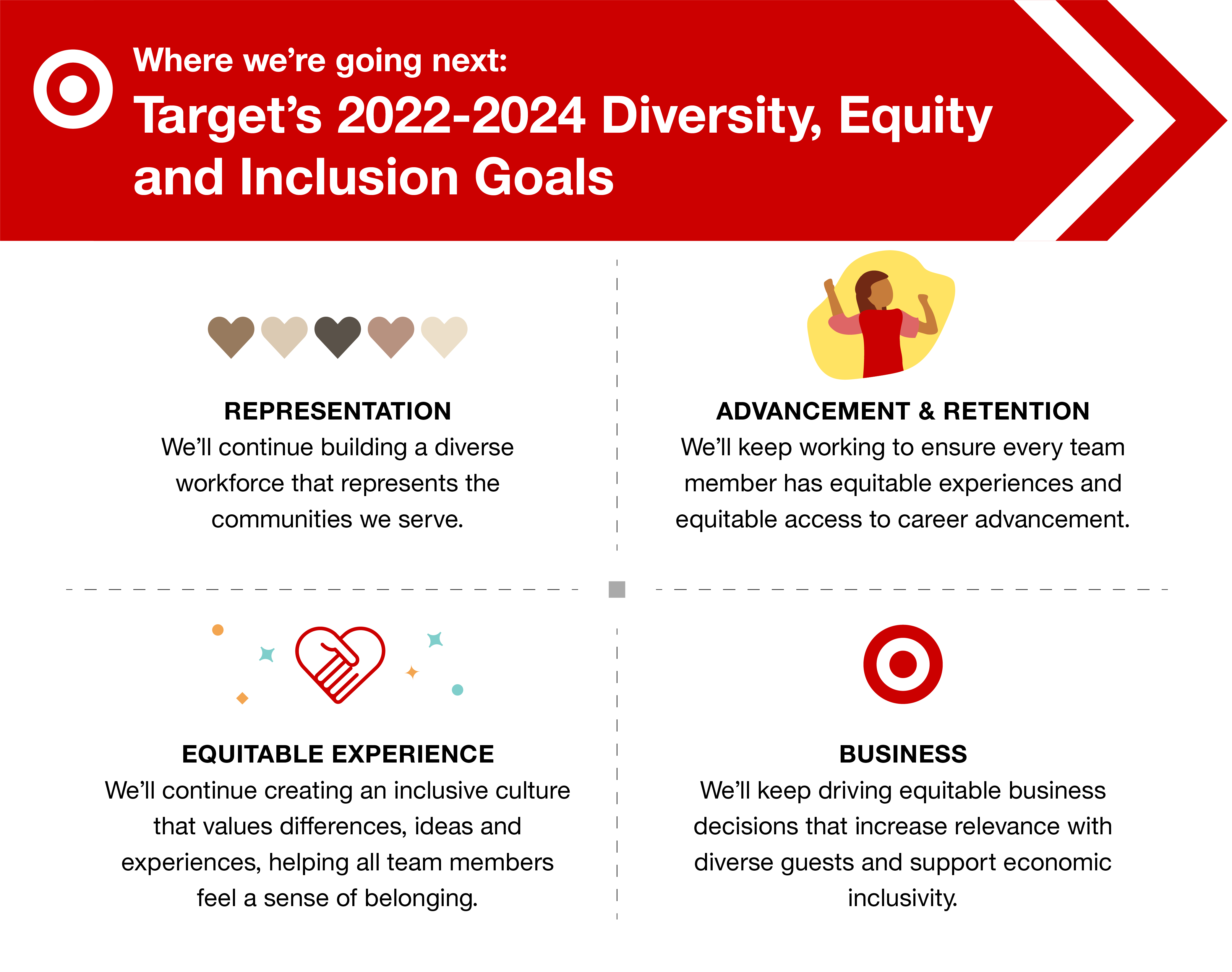 Where we're going next: Target's 2022-2024 diversity, equity and inclusion goals
Representation
We'll continue building a diverse workforce that represents the communities we serve.
Advancement & Retention
We'll keep working to ensure every team member has equitable experiences and equitable access to career advancement.
Equitable Experience
We'll continue creating an inclusive culture that values differences, ideas and experiences, helping all team members feel a sense of belonging.
Business
We'll keep driving equitable business decisions that increase relevance with diverse guests and support economic inclusivity.
Follow along here and on @TeamTarget's Instagram to stay up-to-date as we continue on our DE&I journey.