This year, all Target stores and distribution centers are embarking on a coast-to-coast effort to get holiday gifts and essentials into the hands of families in need. It's called The Great Giftogether, and it all started on a November day in 2020.
That day, as Ron Brown, group vice president of stores at Target, made his way home, takeout in tow, he had something on his mind — and it wasn't his dinner. "I spotted a woman and her children standing on a corner, asking for food and support," Ron says. "I stopped, spoke with them and gave what I could, and I was struck by just how much members of our community had lost over the past few months."
"A memory from my own childhood came flooding back — a man visited my beloved community and sang carols and gave every kid there a gift. I'll never forget the impact his generosity had on me and the kids in my community," Ron continues. "So sitting in my car that day, 30-some years later, I wanted to do something bigger for those who've been deeply impacted by the pandemic. And I knew exactly who could help pull it off — my incredible Target team."
Enter The Great Giftogether
True to their caring spirit, his team was all-in, and they got to work creating "The Great Giftogether," partnering with local nonprofits to identify more than 1,200 families in need during the holidays and purchase gifts and essential items to make their holidays brighter.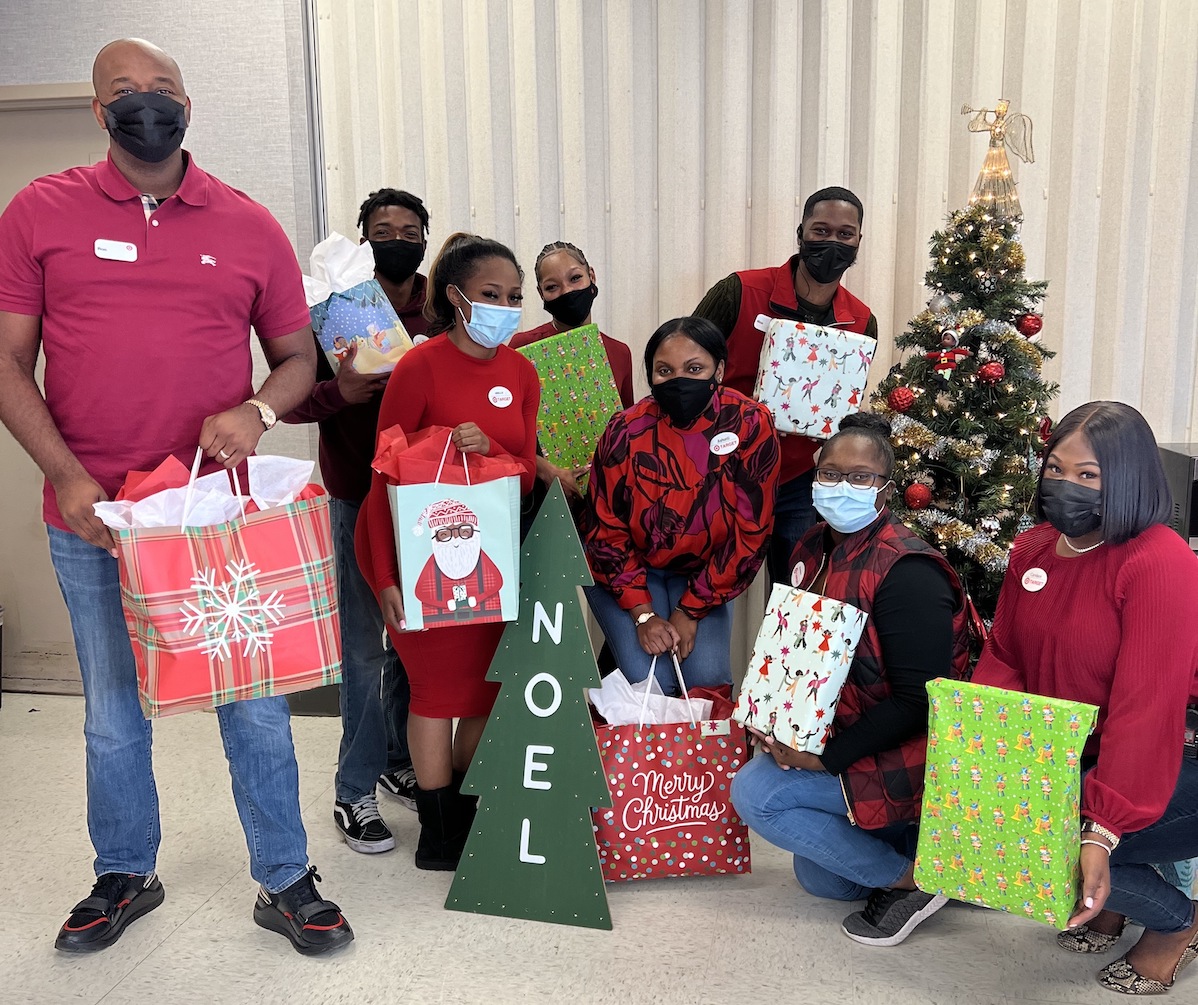 Joy, multiplied
The 2020 Great Giftogether was such a hit that this year, Target's corporate responsibility team rolled it out to every Target store and distribution center across the country, providing funds so teams can support their own communities. The goal? Serve even more families during the holidays, right in line with our Target Forward strategy to help all our communities thrive.
"Our company has a rich history of giving back, and our team has always been at the heart of those efforts," says Amanda Nusz, Target's senior vice president of corporate responsibility and president of the Target Foundation. "Through the Great Giftogether, team members and the local nonprofits they are partnering with will help us deliver more joy this holiday season. Proof that by working together with our community leaders, community members and their families, we can create a lasting and positive impact."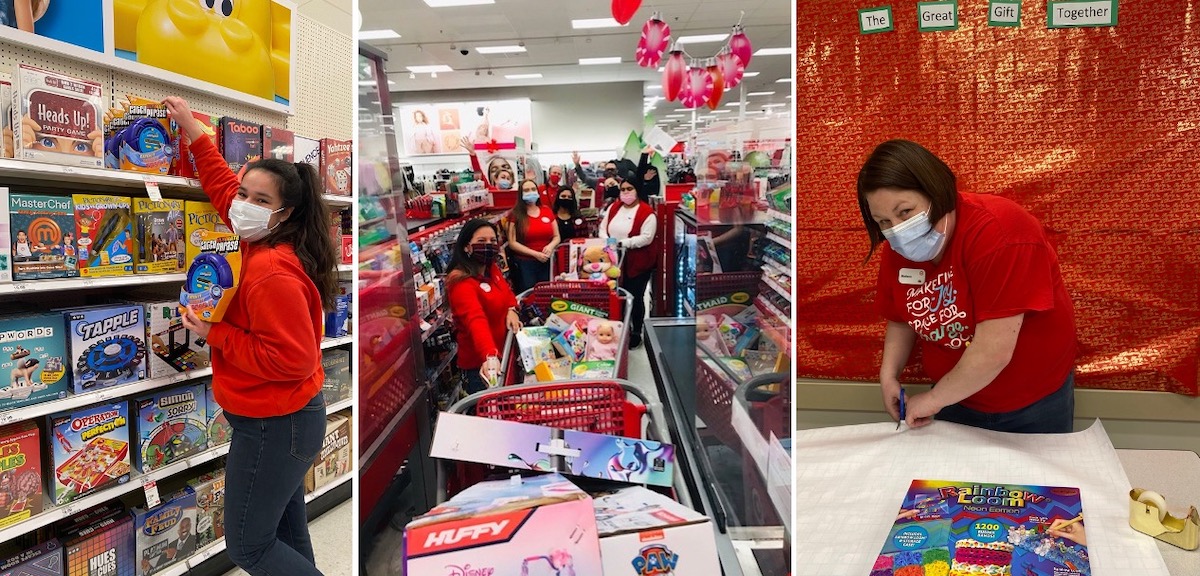 Delivering holiday magic
Veronica Brock, administrative assistant for Target's D365 stores district in Orlando, Florida, was just one instrumental team member who helped bring this year's Great Giftogether to life, and for her and her team, it hit close to home.
"The difficult position these families find themselves in was relatable to so many on our teams — this could be our neighbors, our friends or even us a few years back," Veronica says. "And this effort allowed us to really see the immediate impact. Sometimes you might make a donation and don't get to see it all the way through. The Great Giftogether allowed us to think of everything — from wrapped gifts and holiday meals to fully decorated holiday trees — and it feels incredible to be a part of bringing that magic directly to families."

All in, Team Target's set to serve nearly 4,000 families this holiday season. For more on our community support, read up on Target Forward and our community initiatives.