There's no doubt that 2020 has been a year of unique challenges. But in a time when our guests and communities need us more than ever, our work toward creating a stronger and more equitable future for all has never been more important.
Today, we're proud to share our 2020 Corporate Responsibility Report. While there's much more work ahead, this report reflects our team's hard work in 2019—and even into 2020—and our persistence in pursuing a brighter future for our planet, for the communities we serve and for workers worldwide.
"Our team has shown that even in tough times, we're able to still continue making progress on creating a more sustainable and equitable future for all," says Amanda Nusz, vice president of corporate responsibility, Target. "It's both rewarding and humbling to see our collective drive and commitment to further leverage the size and scale of Target to be a positive impact all over the world."
Read on for the highlights.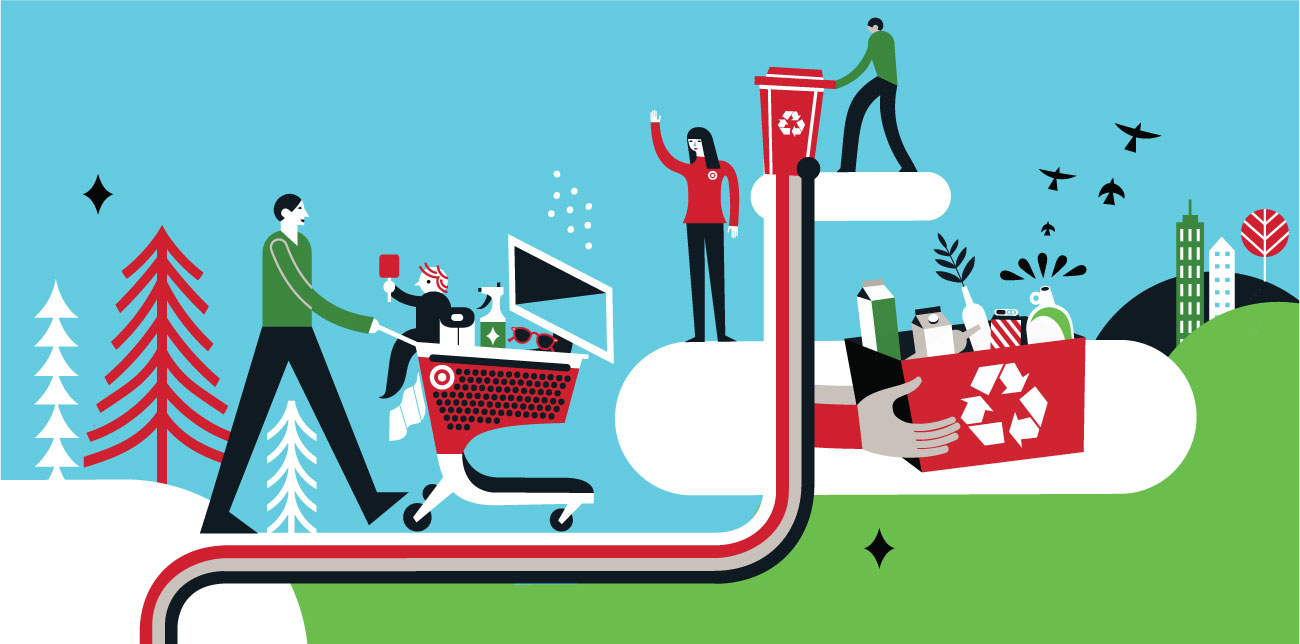 We've committed to packaging and materials that are better for people and the planet
This year, we are doubling down on our efforts to reduce our products' environmental impact. As a member of the Ellen MacArthur Foundation and the New Plastics Economy Global Commitment, we're committed to ensuring 100% of our owned brand packaging is recyclable, reusable or compostable by 2025. Beyond our planet's wellbeing, we're also focused on our team members' and guests' health. With that in mind, we're transitioning to receipt paper that is free of bisphenol A (BPA) and bisphenol B (BPS), concerning chemicals found in standard thermal receipt paper. By the end of 2020, we'll fully convert to phenol-free receipt paper across all checkout lanes.

We've improved workers' well-being throughout our supply chain
Our impact reaches far beyond our guests and team members—we also touch millions worldwide through our supply chain. In 2016, we set a goal to improve the well-being of 3 million people in the factories and surrounding communities where Target's goods are produced, and this year, we met it. We worked hand-in-hand with partners across the globe, including VisionSpring, who helped us provide eye care screenings and eyeglasses to more than 150,000 workers, and partnered with Water.org, which helped provide clean, drinkable water and sanitation to more than 1 million people in India, Bangladesh and Indonesia.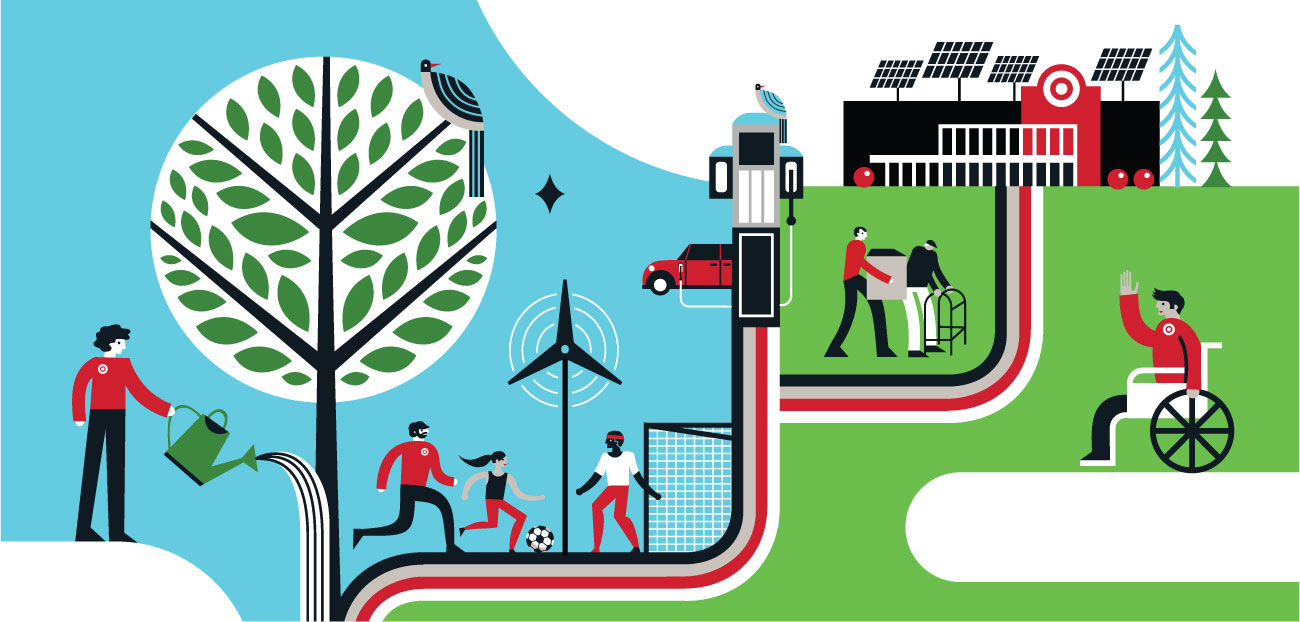 We've reduced our energy footprint by harnessing the power of the sun
More than 500 Target stores and distribution centers now have rooftop solar, a goal we set in 2015 and met last fall—a year earlier than our planned goal of 2020. Each installation has the capacity to offset between 15% and 40% of each building's energy needs, helping us use energy more efficiently and reduce our overall footprint. The result: enough energy annually to power nearly 46,000 homes in the U.S. And it's only the beginning. We continue to make significant progress toward our ambitious climate goals, all in service of a more sustainable future.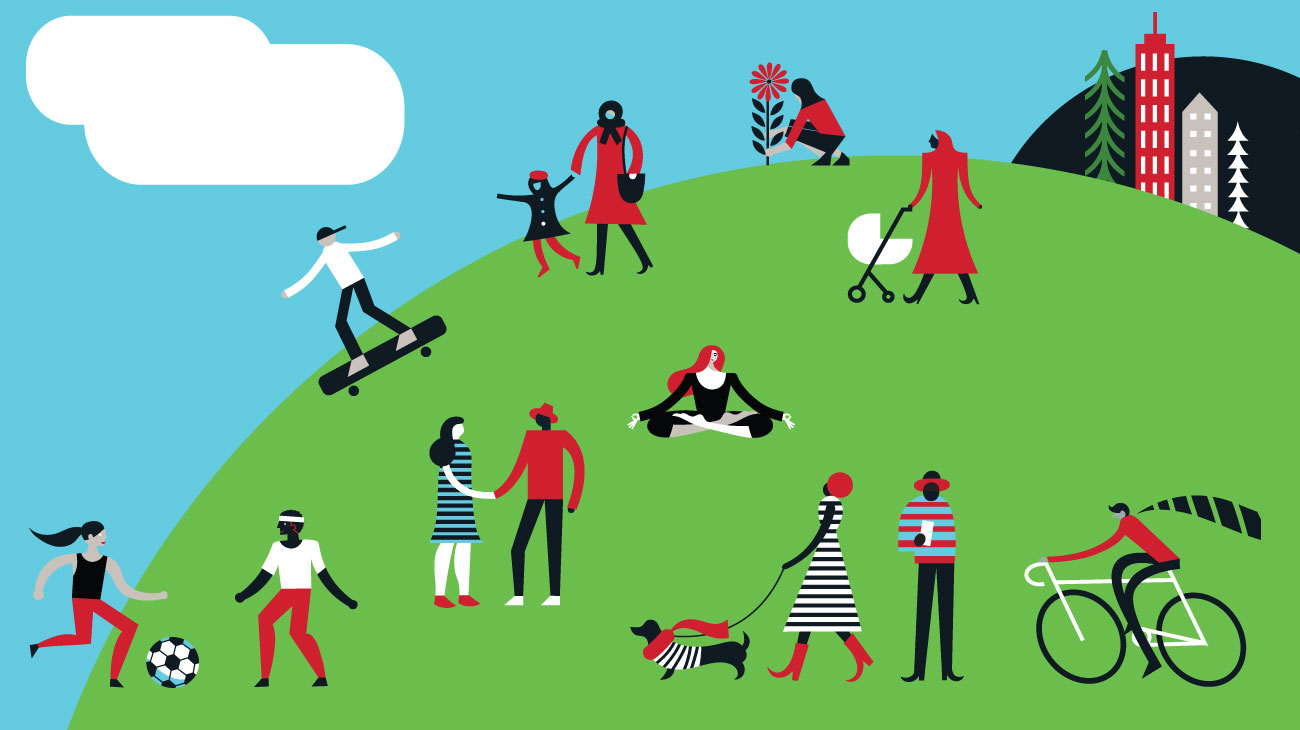 We've amplified support for our team and communities
From accomplishing our goal of increasing Target's starting wage to $15 an hour to expanding our paid family leave to four weeks (and including part-time team members), we've increased support for our team during a particularly difficult year. And our team has given back as well: In 2019, team members volunteered more than 1 million hours for the sixth consecutive year across the country. We've also donated more than the equivalent of 87 million meals, supporting millions of families across the country.