Target's celebrating 60 years this month — that's six decades of retail innovation. How'd it all start? Let's go back to the very beginning: Target, Day 1.
Opening day
On May 1, 1962, guests in the Twin Cities area lined up outside, eagerly awaiting Target's first grand opening in Roseville, Minnesota. Heralded as a new idea in discount stores, Target differentiated itself from other retail stores by combining many of the best department store features — fashion, quality, and service — with the low prices of a discounter.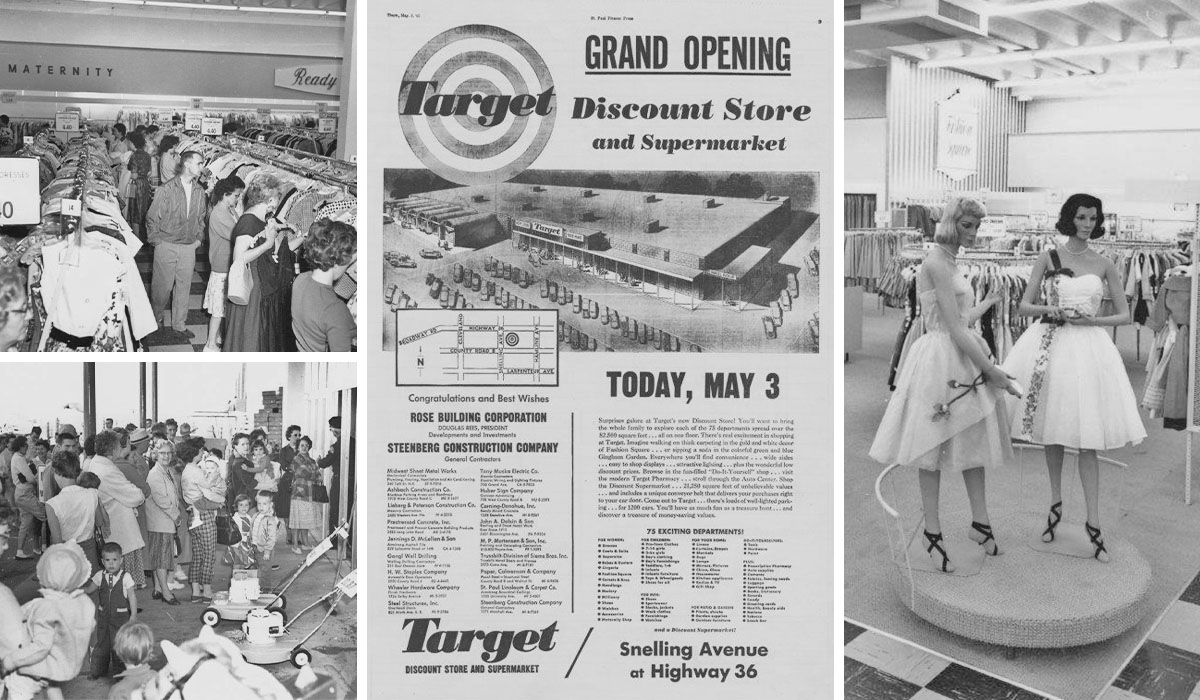 Opening day was full of excitement, with a big crowd waiting eagerly for the doors to open at 10 a.m. Perks like free parking, air conditioning and fast, easy self-service shopping delighted guests — as did the 75+ departments ranging from groceries to fashion. With everything on one floor (no stairs needed!), the sprawling store was an immediate hit, paving the way for the opening of additional locations in St. Louis Park, Crystal and Duluth, Minnesota, the same year. (Fun fact: The fancy, French-accent-inspired nickname 'Tarzhay' was coined in 1962 as well … and stuck.)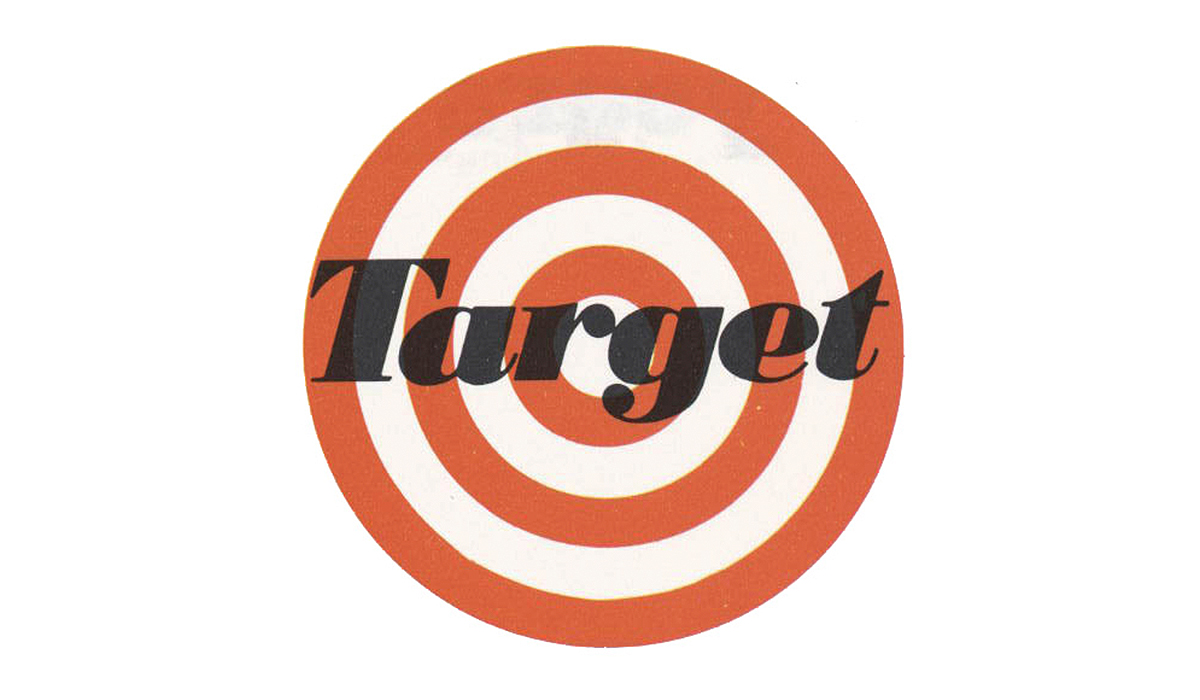 Hitting the Bullseye
In the months before the first Target store opened its doors, the new company didn't yet have a name. Former Dayton's Director of Publicity Stewart K. Widdess was tasked with naming and defining the new retail store. Widdess and his staff considered more than 200 potential names. Then, in a burst of red-and-white inspiration, they came up with "Target" and immediately envisioned a classic bullseye logo. The first Bullseye logo was used from 1962 until it was streamlined in 1968 by removing one of the red concentric circles. During the mid-1970s, the Bullseye was further refined to be the logo of today.
Building on our legacy
What started 60 years ago with one store has evolved into present-day Target, including 1,931 Target stores and our signature mix of owned and national brands, all at an only-at-Target value. Throughout our history, we've continuously reimagined Target stores to support what our guests want and need. We've opened stores that are right-sized for each community — whether it's a midwestern suburb or in the heart of LA or NYC — and opened Ulta Beauty, Disney, Apple, and other shop-in-shops right inside our doors.
And now our stores are powering the safe and convenient fulfillment options our guests love and rely on. Today you can shop Target in store, on Target.com, or through Target's industry-leading fulfillment options, including Order Pickup, Drive Up and Same Day Delivery with Shipt.
Behind it all? Our incredible team members, who have been the heart of Target since the very beginning — supporting each other, our guests and our communities every single day. That, along with our commitment to community giving (a hallmark of how we serve our guests and communities), is a legacy to be proud of. Want to know more? Check out Target's history timeline. Here's to the next 60 years!