Paper or plastic? For the sustainable retail bag of the future, the answer may be neither.
As we continue to reduce our footprint on the planet and work to create a better future for all, we're committed to finding ways to extend the lifecycle of the products we make and create new solutions for a healthier planet. That's why Target, as a founding partner of the Consortium to Reinvent the Retail Bag, is proud to share nine cutting-edge potential designs for the retail bag of the future, each with the goal of reducing plastic waste and creating end-to-end solutions that are affordable, guest-friendly — and most importantly — better for our planet.
These winning designs were selected through the Consortium's Beyond the Bag Initiative, which brought together major retailers like Target, CVS Health and Walmart alongside Closed Loop Partners' Center for the Circular Economy, to kick-off a multi-year effort to reimagine the plastic retail bag, starting with a worldwide call for innovators to submit their designs for a sustainable bag of the future. From a seaweed-derived option to an in-store kiosk reusable bag system, each winning solution has the potential to meet the Initiative's goal of harnessing the convenience of today's plastic bags while lessening or eliminating the impact on the environment and society.
"We know that tackling the challenge of mounting plastic waste and its impact requires a holistic approach to best serve the needs of people, the business, and the planet," says Amanda Nusz, senior vice president of corporate responsibility at Target. "We're excited by the nine winners — together they offer a compelling range of possibilities and inspiring potential solutions to this urgent and necessary work."
What's next? The Consortium, and founding partners like Target, will work with the winners to test the designs for performance, health and safety, recyclability and compostability, and user experience. The goal is to pilot designs — maybe even at a Target store near you — that deliver convenience for guests and reduce plastic waste and retail's impact on the planet.
So what could the retail bag of the future look like? Read on for a look: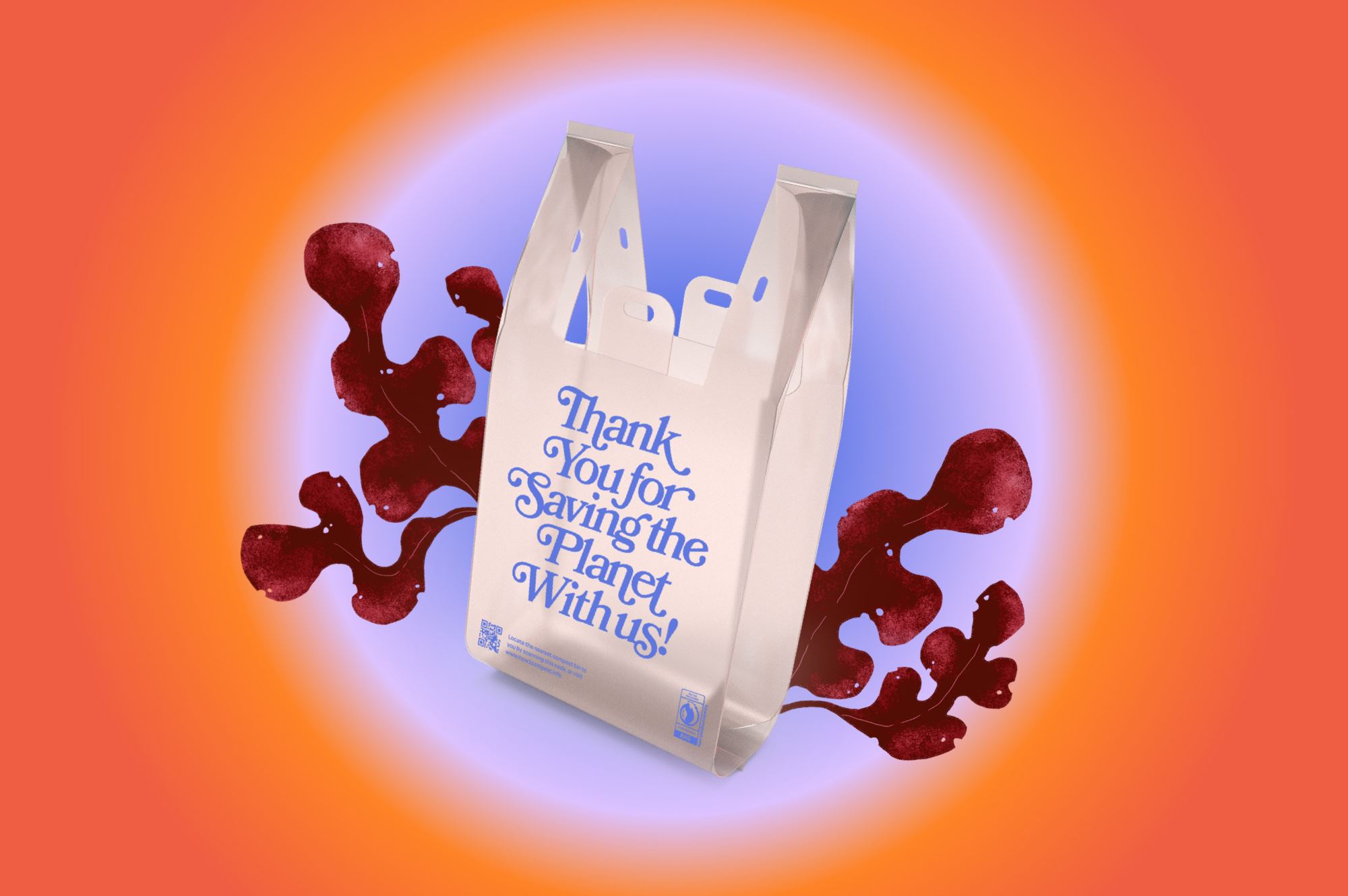 Sway
Sway's design uses seaweed-derived material that is bio-based and designed to be carbon-negative, meaning it removes carbon from the environment when it's made rather than adding to it. By matching the strength and performance of traditional plastic bags, the bag fits into existing supply chains without needing any new infrastructure.





Fill It Forward
https://store.fillitforward.com/products/the-fill-it-forward-bag
Fill It Forward's barcode tags connect existing bags to a mobile application that allows users to track environmental impact, earn rewards, and give back to charitable projects.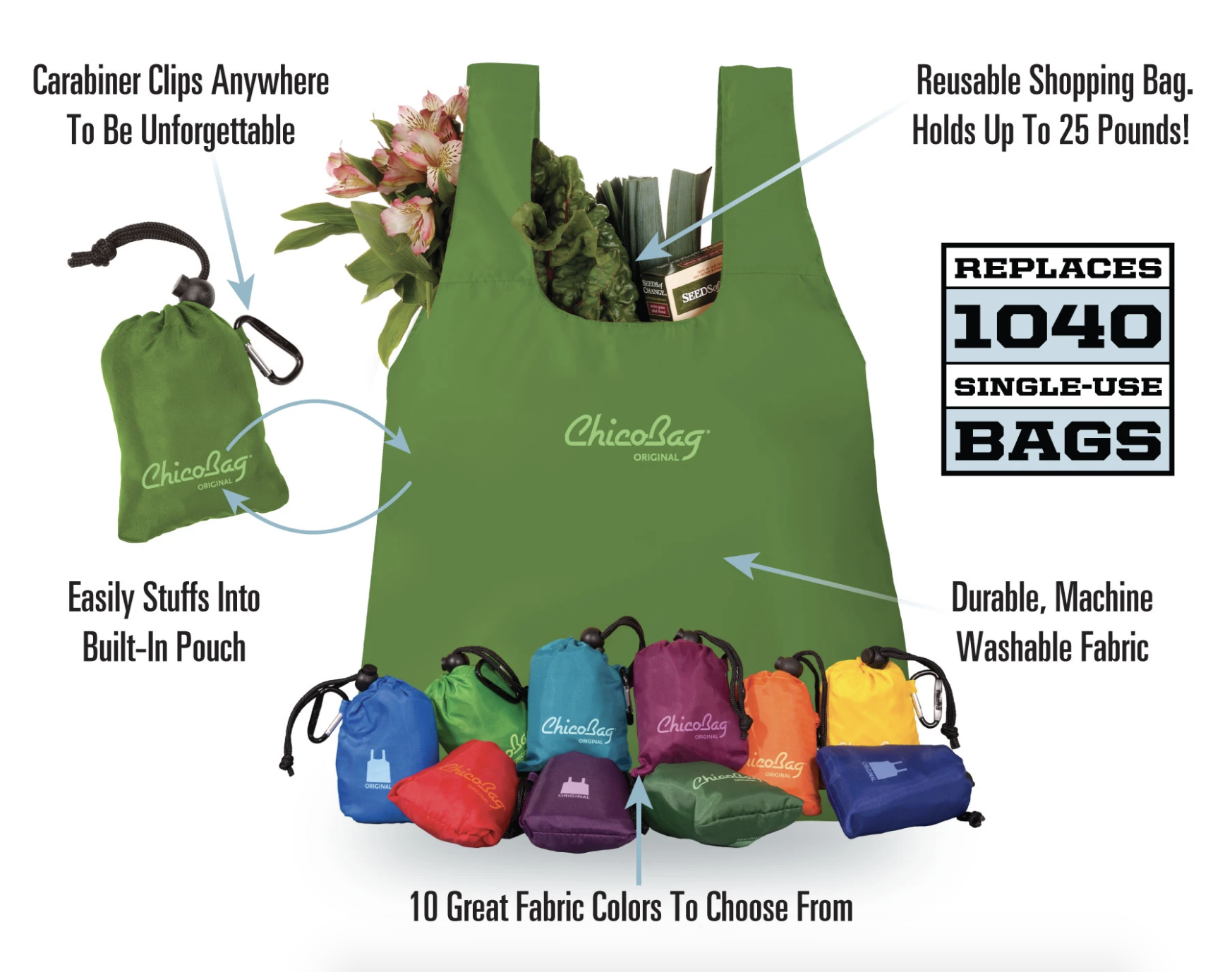 Chico Bag
Chico Bag's reusable bag is lightweight and compact, and yet can hold up to 25 pounds. Their service enables customers to borrow bags on-site as part of the sharing economy.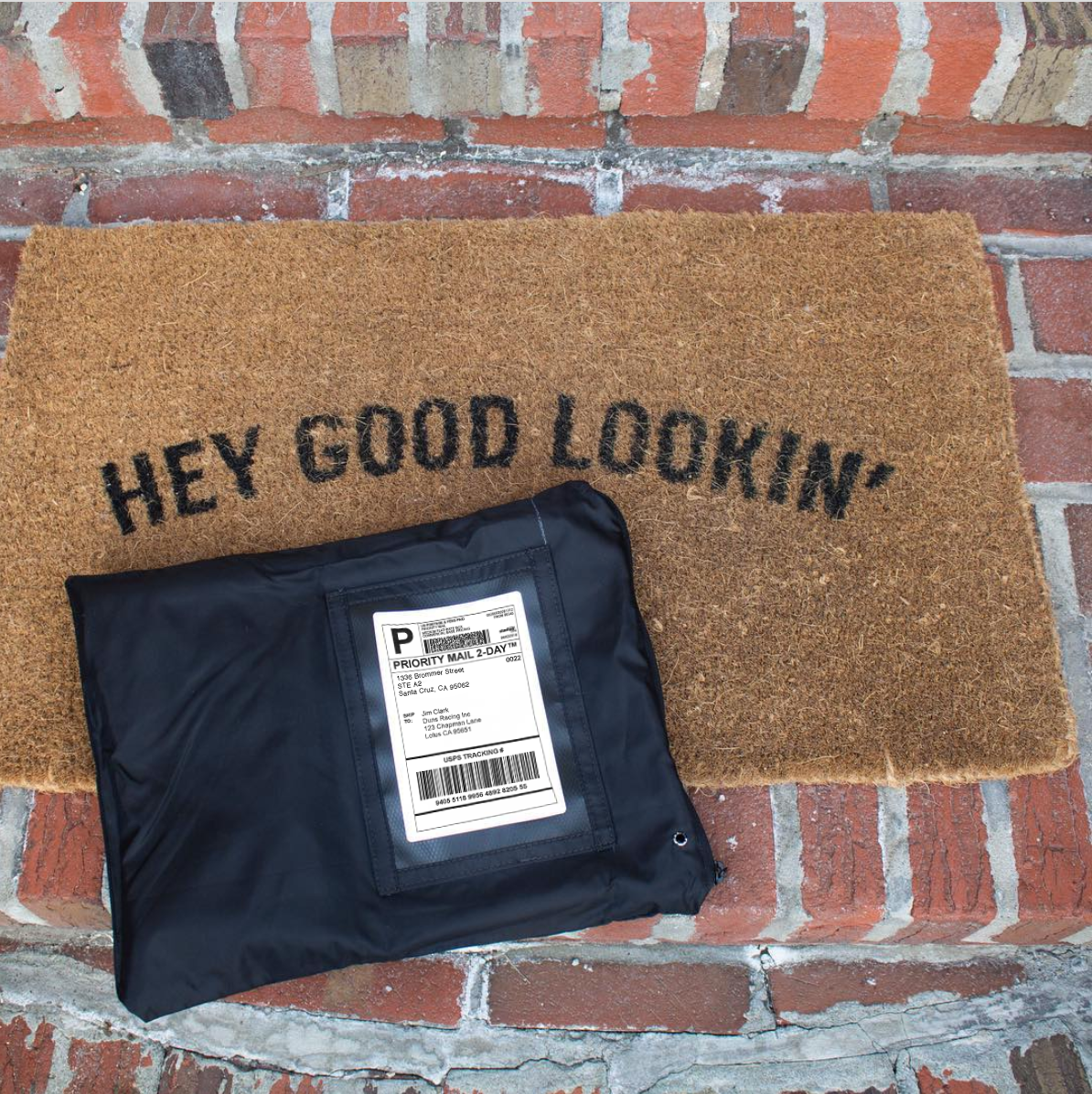 Returnity
Returnity designs and manufactures reusable shipping and delivery bags and boxes for products already on the market and provides the e-commerce and delivery packaging system that powers how these bags and boxes are used.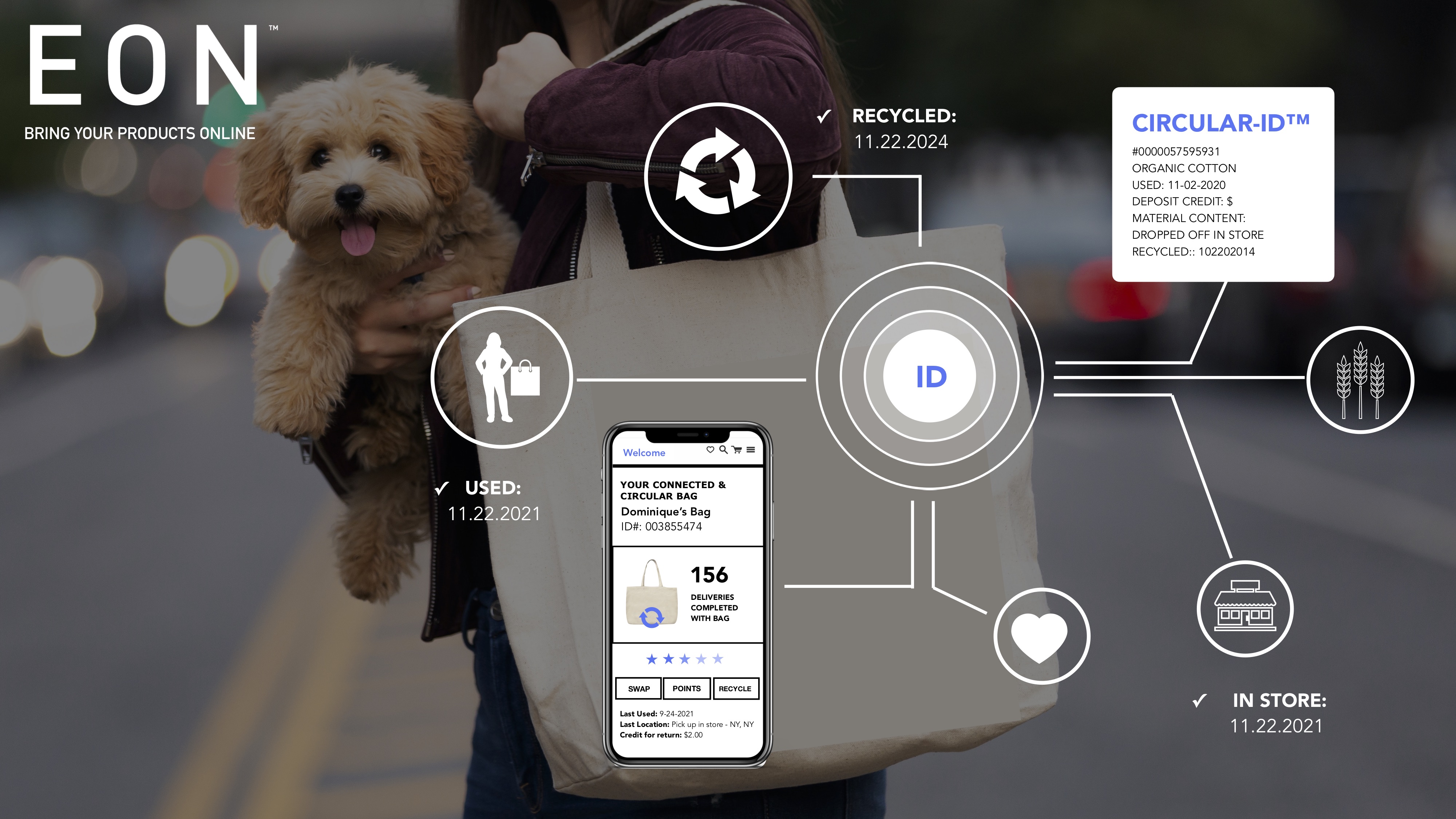 CircularID by EON
https://www.eongroup.co/circularid
EON uses the Internet of Things (IoT) to help retailers track inventory, manage reverse logistics and understand how bags are used by monitoring impact throughout the bag's lifespan.



PlasticFri
PlasticFri transforms agricultural waste, non-edible plants and other renewable resources into valuable bio-based, compostable products to replace disposable plastics.


Domtar
As an upgrade to traditional paper bags, Domtar is developing a new bio-based, recyclable material of 100% cellulose fiber that is stronger and stretchable.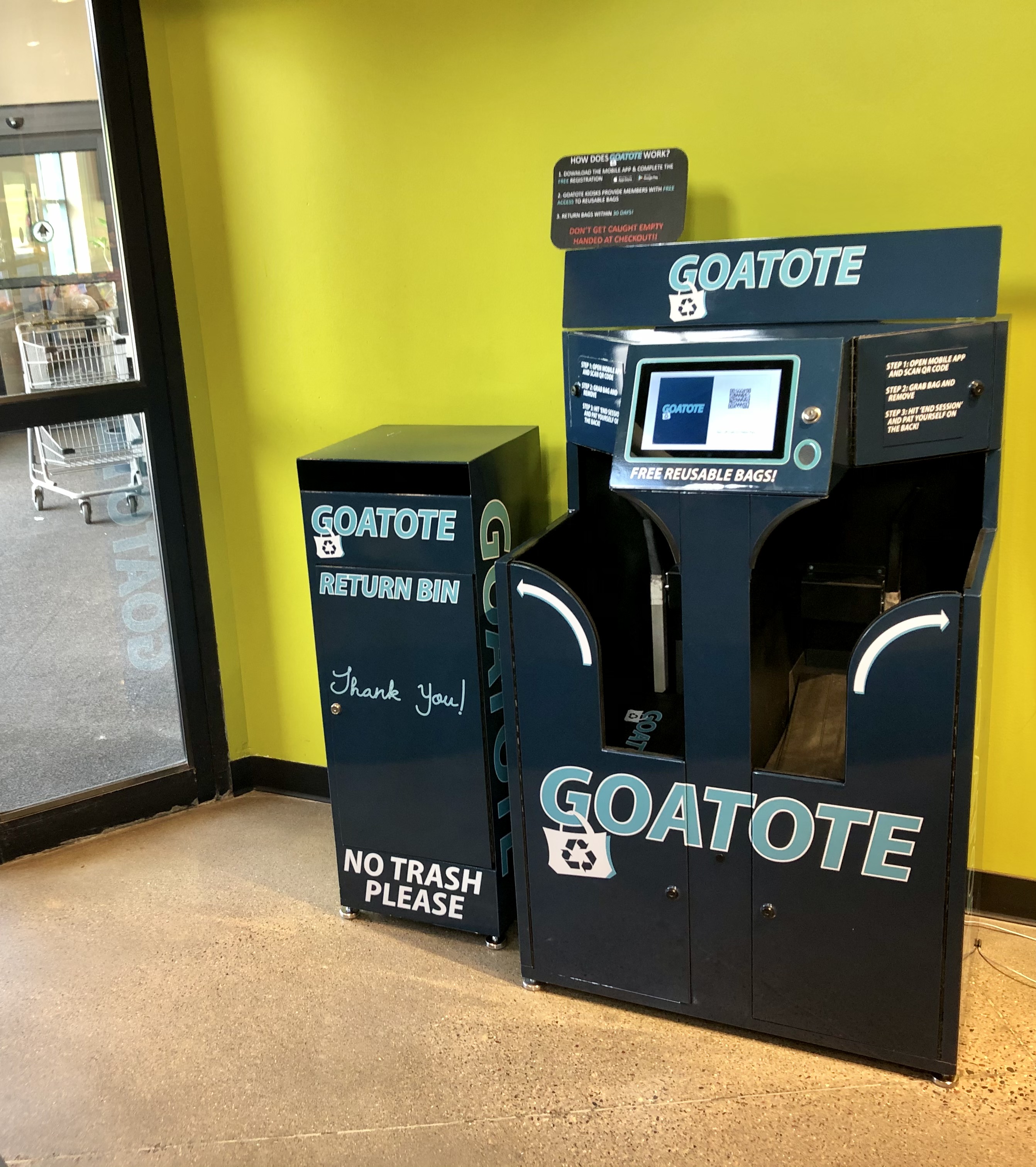 GOATOTE
GOATOTE is a kiosk system that provides easy access to clean reusable bags, offering a reusable alternative for guests that forgot their own reusable bag.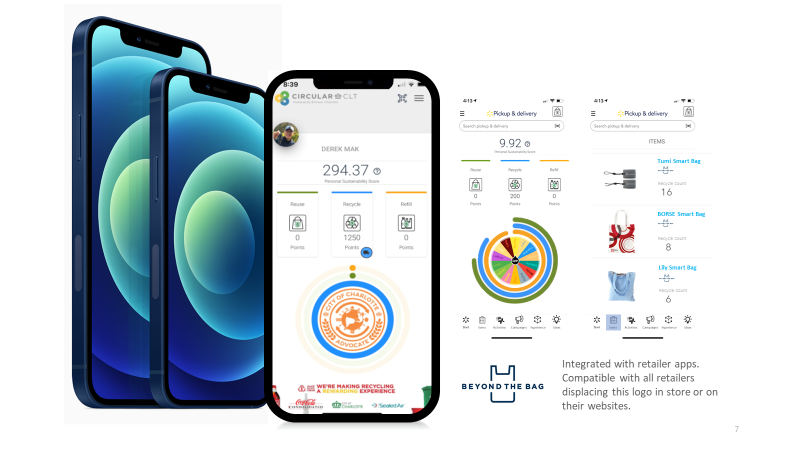 Connected-USE
Connected-USE uses IoT technology to connect reusable "smart" bags at a store to digital systems enabled by RFID tags and QR codes, allowing retailers to reward guests with points for every use of their reusable bags.