From their focus on serving first-generation students to their important work helping bridge the academic achievement gap, historically Black colleges and universities (HBCUs) play a critical role in supporting and developing Black talent. As Target continues our work toward creating joy for all, we believe partnering with HBCUs is essential to ensuring Black guests see themselves represented in our products, stores and teams. And for our Black team members, these partnerships provide opportunities to create meaningful careers by building their networks and resumes.
One way we're teaming up with HBCUs: Target's inaugural HBCU Design Challenge, which invited HBCU students to submit designs for potential inclusion in Target's Black History Month collection. Three winning designs were selected, and in addition to having their designs featured as part of this year's collection, the winners also had the opportunity to partner with the Target team to learn about all aspects of production – from textile selection to placing the new products in stores. Read on to hear more about our winners and their thoughts on the experience. And if you're an HBCU student, check out this year's new HBCU Challenges here, including a new HBCU Technology Challenge and HBCU Future Leaders in Retail Challenge.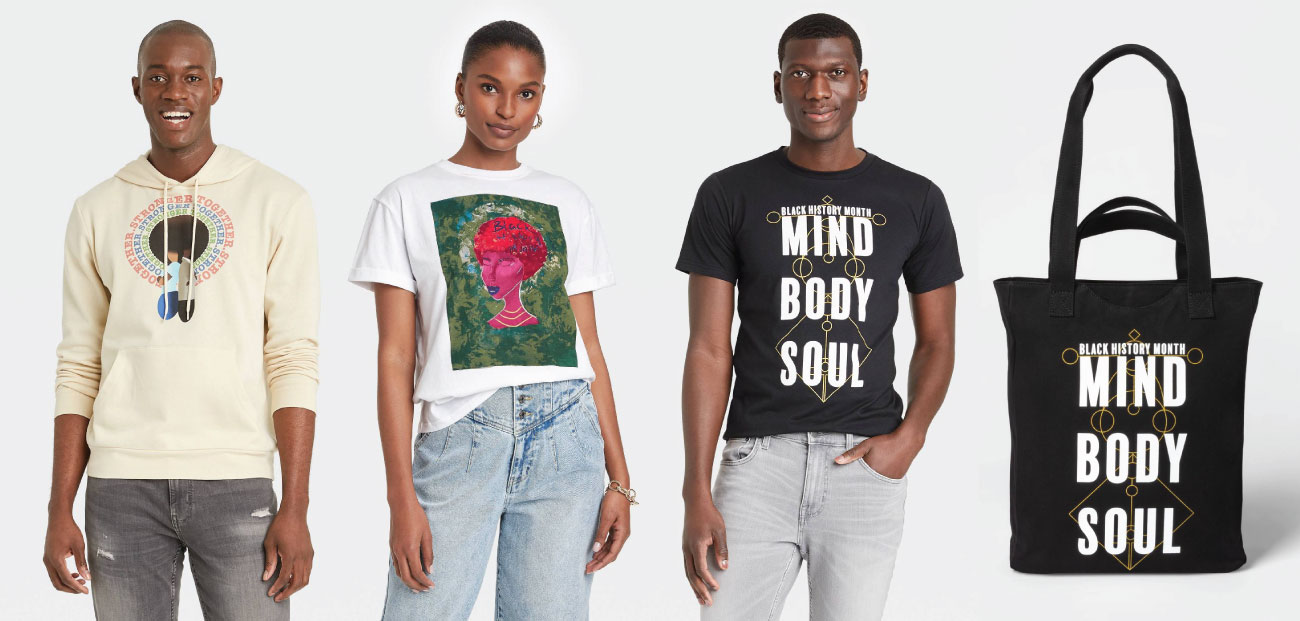 Beyond resume-building opportunities, Target's committed to providing spaces for HBCU students to find inspiration and network with others. Like our Target Lab x Black History Month event, which brought together HBCU students from across the country to attend workshops, networking roundtables and fireside chats featuring voices like Dara Treseder, senior vice president of Global Marketing & Communications at Peloton, and Daymond John, CEO of FUBU & the Shark Group.
Behind the scenes with Target's HBCU Design Challenge winners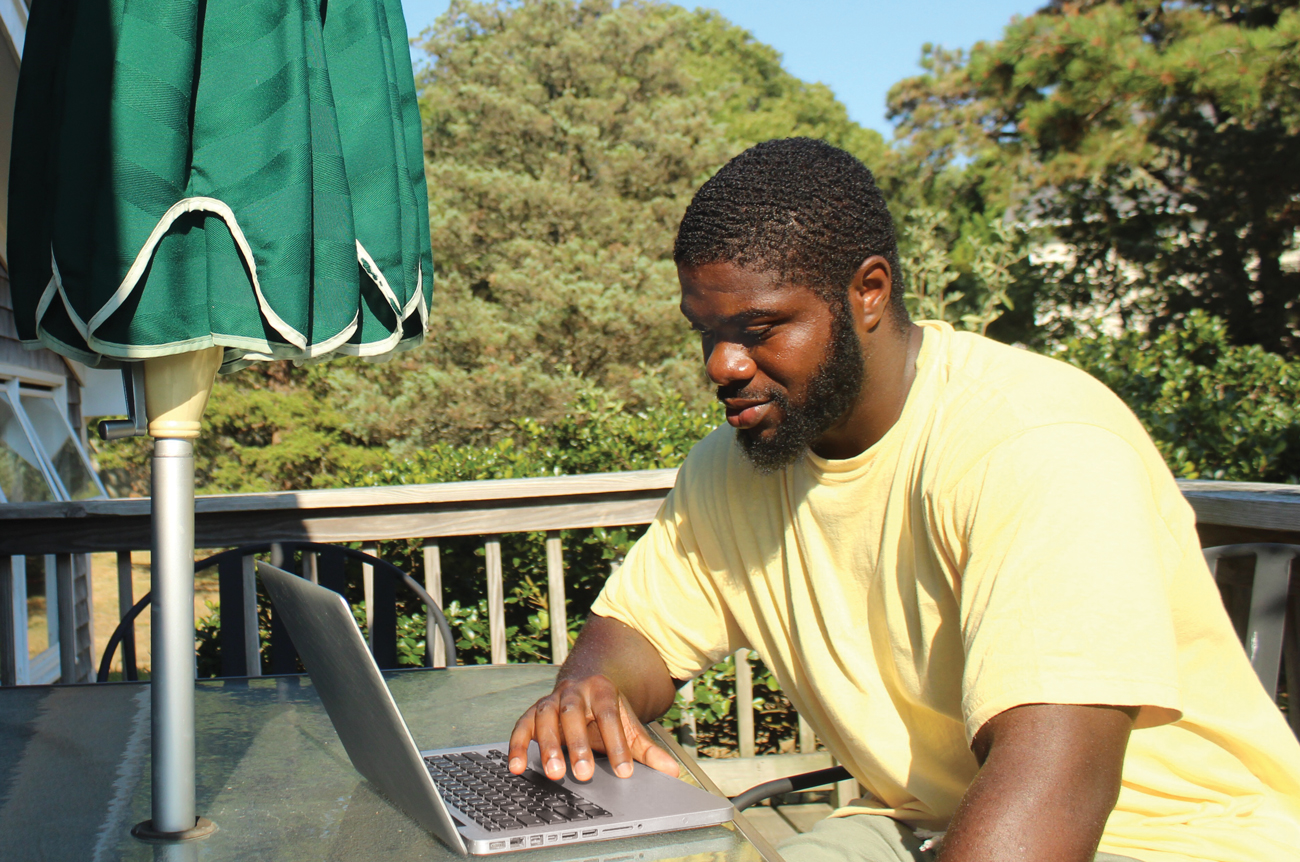 Isaiah Timmons

School: Hampton University
Winning Design: Black History Month Men's 'Stronger Together' Hooded Sweatshirt
Inspiration: "When I heard about the challenge, I wasn't sure about it. I thought, who wins these things? But a few of my friends sent it to me and I just decided, okay, even if I don't win, I can make something I'm proud of. The social justice issues in America at the time were weighing heavily on me, and in the end, it fueled my drive to create this design. It was really about representing people coming together in spite of the pandemic and social justice issues we face to lean on one another and progress."
Impact: "The print aspect of design is a varying facet of graphic design, so working with the Target technical designer really helped me build my skills and it was such a wonderful experience for me. Overall, winning this challenge meant, 'I can do this, I can make big things happen.' I saw a woman wearing my hoodie in the grocery store, so I stopped her and said, 'Hey, I designed that!' She was excited and asked if she could take a picture of me, and that was really cool."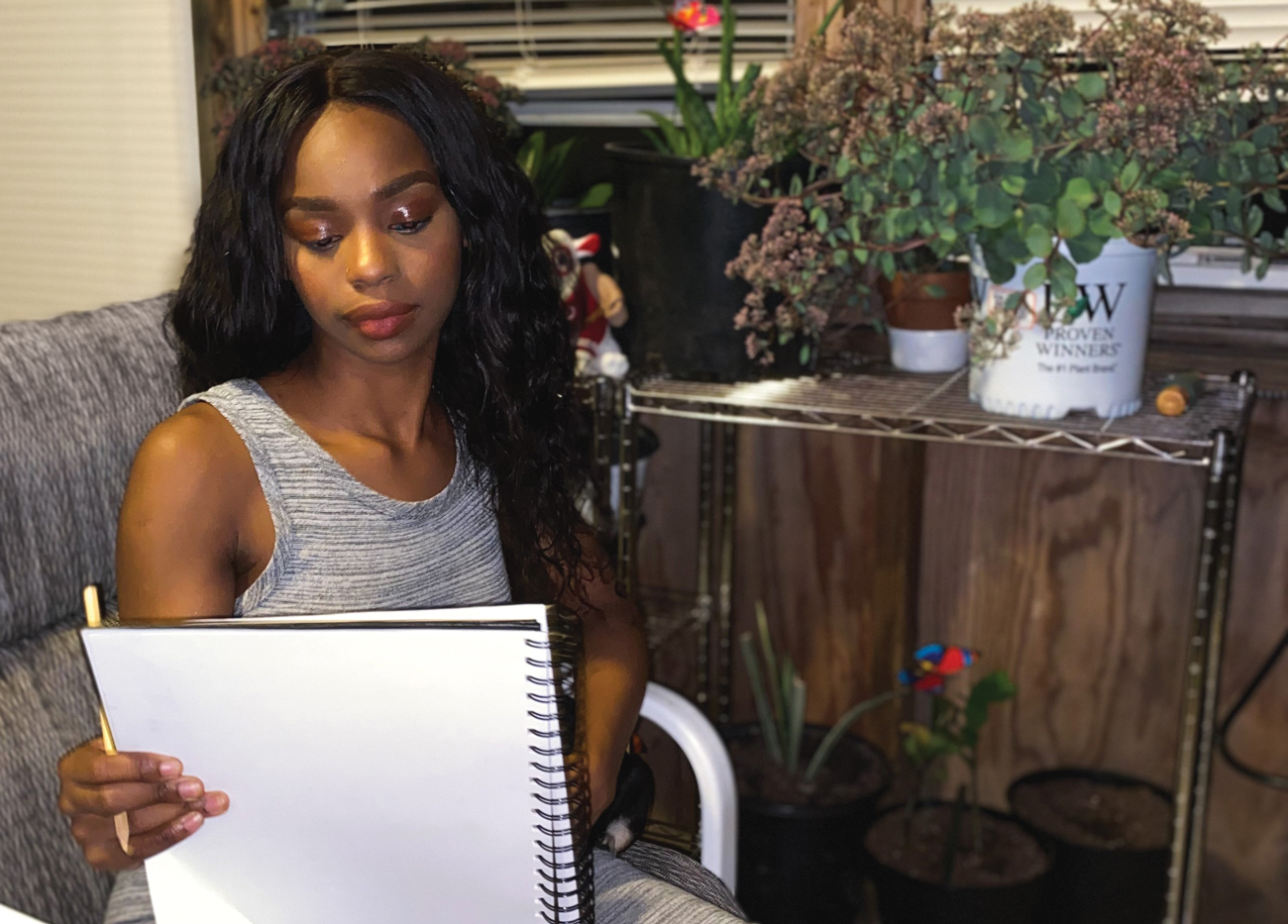 Aisha Thermidor

School: Howard University
Winning Design: Black History Month Women's Short Sleeve Graphic T-Shirt
Inspiration: "This design is based on the first self-portrait I painted. I submitted this piece because the process of painting this self-portrait was the first time I felt like I found my authentic flow as a creative. Because of that, it was a really special design for me — I wasn't sure I wanted to part with it, but since working with the Target team and seeing the results, I'm so happy that I was able to share my design."
Impact: "This competition has given me more confidence in my abilities as a designer. Before, I was shying away from creative pursuits because I didn't think I was good enough, so I'm really grateful that people want to see my work, and now I'm allocating more time to creating. It means everything to see my design featured. I grew up in a tight-knit Haitian community and it's wonderful to make them proud."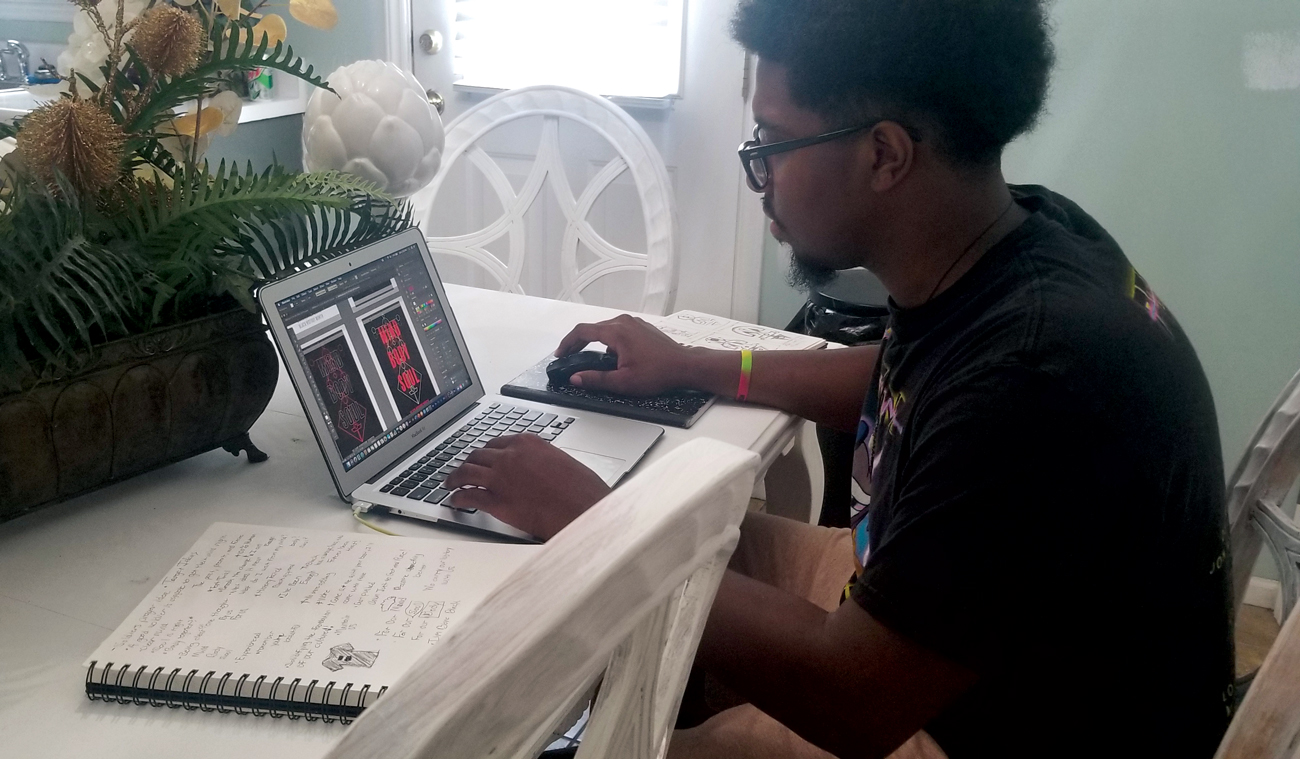 KeShawn Sanders

School: North Carolina Agricultural & Technical State University
Winning Design: Black History Month Men's 'Mind Body Soul' Short Sleeve Graphic T-Shirt
Inspiration: "When I heard about the competition, a bunch of my friends got together on Zoom and said, "Let's do this." We'd sketch a bit, do research and show each other our designs, and it reminded me of what it was like back in the classroom, and I really feed off that. My goal was to keep it genuine and make sure I stay true to what I believe in. Being Black, there's a big struggle in that, but there's a lot of beauty in that, too. We can get lost in the struggle sometimes."
Impact: "When I won, people from all over, my preschool, my cousins – they all called me. One friend saw an ad with my design, took a picture and sent it to me. It was really cool seeing that. There's also an overwhelming part of it – I feel the public eye on me now. But everyone loving my design, that was truly the best part."
Looking for more? Check out the Black Beyond Measure hub for details on how Target's investing in creators building new lanes for Black success.