We launched Good & Gather last September to give guests delicious, quality food without artificial flavors, synthetic colors, artificial sweeteners and high fructose corn syrup—all at an only-at-Target value. Just one year later, the brand has become a guest favorite: It's now our No. 1-selling food brand, generating more than $1 billion in sales. And we're just getting started … read on for a look at our progress and a peek at all the goodness coming this fall (think 600 awesome new items and a Good & Gather Signature line featuring elevated flavors and specialty ingredients). Yum!
"Food plays such an important role in our guests' lives," says Stephanie Lundquist, executive vice president and president, Food & Beverage, Target. "And now, as guests are eating and cooking at home—and appreciating good value—more than ever, Good & Gather's delicious, high-quality assortment and affordable price continues to set Target apart, while helping our guests discover the joy of food every day. And they're going to love what we're serving up this fall."
Recipe for success
We've been building momentum in our Food & Beverage business over the past few years. Now, as guests consolidate their shopping trips and look for safe, easy ways to check everything off their lists during the pandemic, Target's increasingly becoming their grocery-go to. They love our great shopping experience, including safe, convenient, recently-expanded same-day Order Pickup and Drive Up options and same-day delivery with Shipt and our strong assortment, led by Good & Gather (which drives over half of Target's owned brand food sales).
The brand first launched with 650 items, from dairy and produce to ready-made pastas and pantry staples, and has since grown to include fresh and plant-based meats, yogurt, sauces and dressings, oat milk and more. This fall, we'll debut 600 more Good & Gather creations across almost every food category, bringing the total to nearly 2,000 items—and officially making Good & Gather Target's largest owned brand.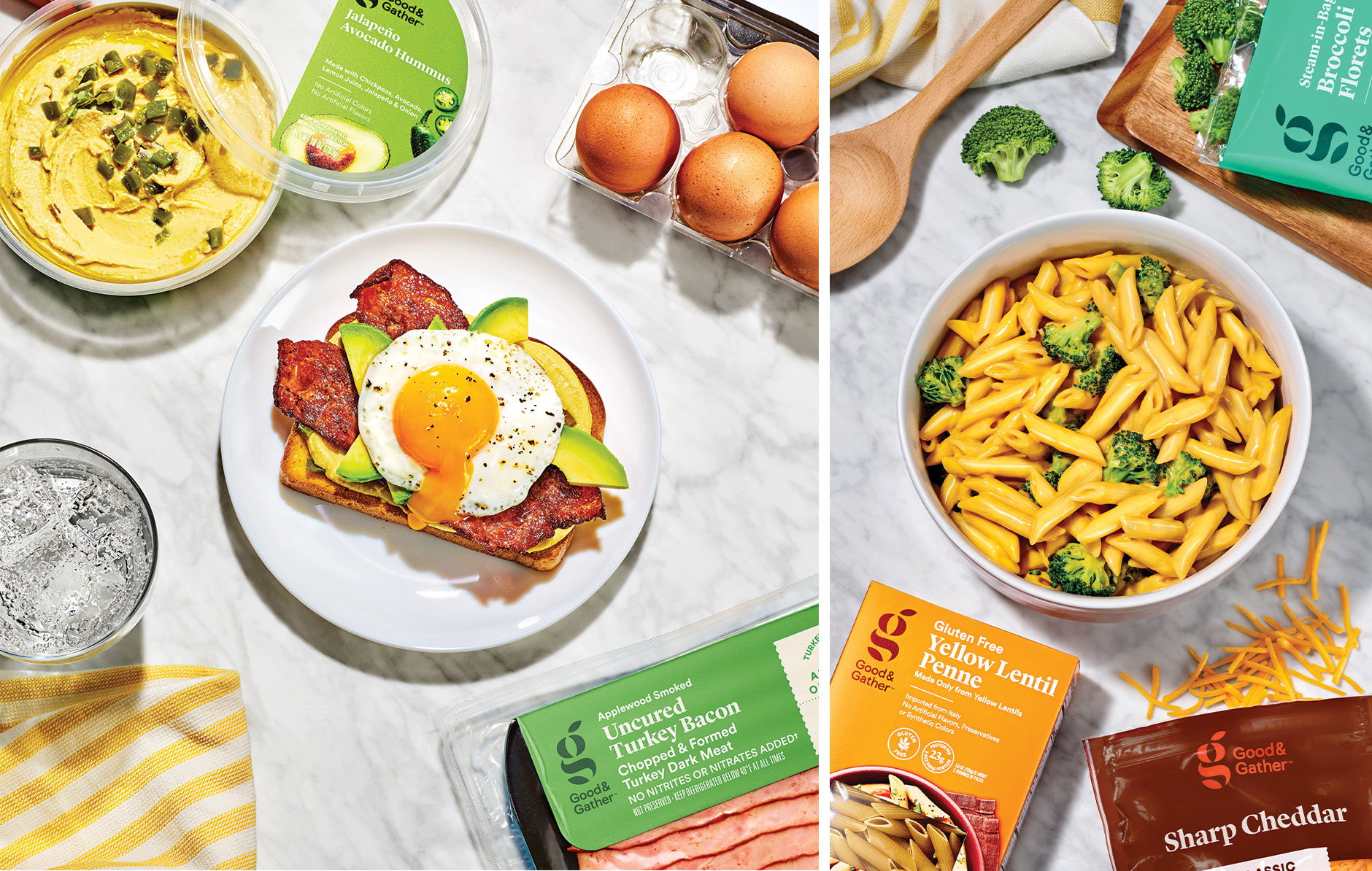 Ready for a taste?
Target's team of talented food scientists and experts have been busy in our culinary lab, whipping up incredible creations like a jalapeno avocado hummus, frozen zucchini spirals, bite-sized everything crackers, meatless burgers and so much more. And even better? Each recipe is made without artificial flavors and sweeteners, synthetic colors and high fructose corn syrup, must pass a rigorous taste test and is backed by our money-back guarantee. Starting now and throughout the fall, you'll begin to see these new items pop up across our dairy, coffee, deli, bread and baking, snacks, produce, beverage, meal essentials, frozen and frozen seafood displays, with select items available on Target.com as well, all at the incredible value you'd expect from Target.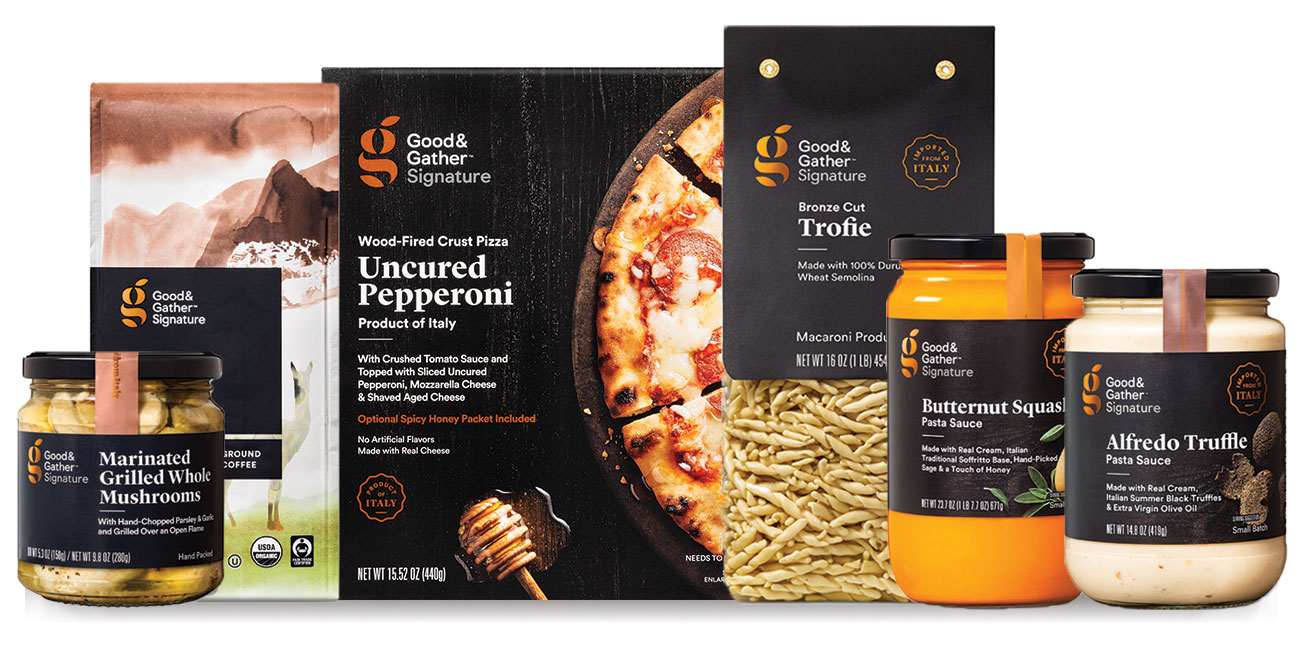 And if you're dreaming of incredible pizzas, pastas and coffee that taste like they're right out of a tiny Italian cafe, you need Good & Gather Signature in your life—and on your table. It's a new line within the brand featuring 60 premium products, crafted with specialty ingredients and bursting with flavor. It's hand-crafted quality and flavor, made to elevate your everyday meals.This just might be your most flavorful fall yet—without all those hours of prep or a huge grocery bill. And more good news for your taste buds (and your wallet): There's more to come. We're always listening to our guests to make our products even better—and to help us decide what to cook up next.
Shop Good & Gather at your local Target store, try our safe, convenient same-day pickup and delivery options and check Target.com for more deliciousness.