Heroes & Helpers shopping buddies at our store in Edgewater, New Jersey, were in for a day of fun—including a surprise visit from "Blue Bloods" star Donnie Wahlberg, who stopped by to celebrate with the participating kids, firefighters and police officers.
From shopping alongside kids as they picked out gifts for their families, to taking countless selfies with first responders and Target team members, the addition of Donnie made it a memorable night for the hundreds that participated in the community give-back event.
It's actually been a memorable decade—for the last 10 years, Target has hosted and help fund Heroes & Helpers events in our stores across the country, pairing local public safety partners with underserved youth to go holiday shopping for the kids' families. It's one way we bring joy to guests during the holidays, while fostering strong relationships in our communities. And that support adds up—check this out: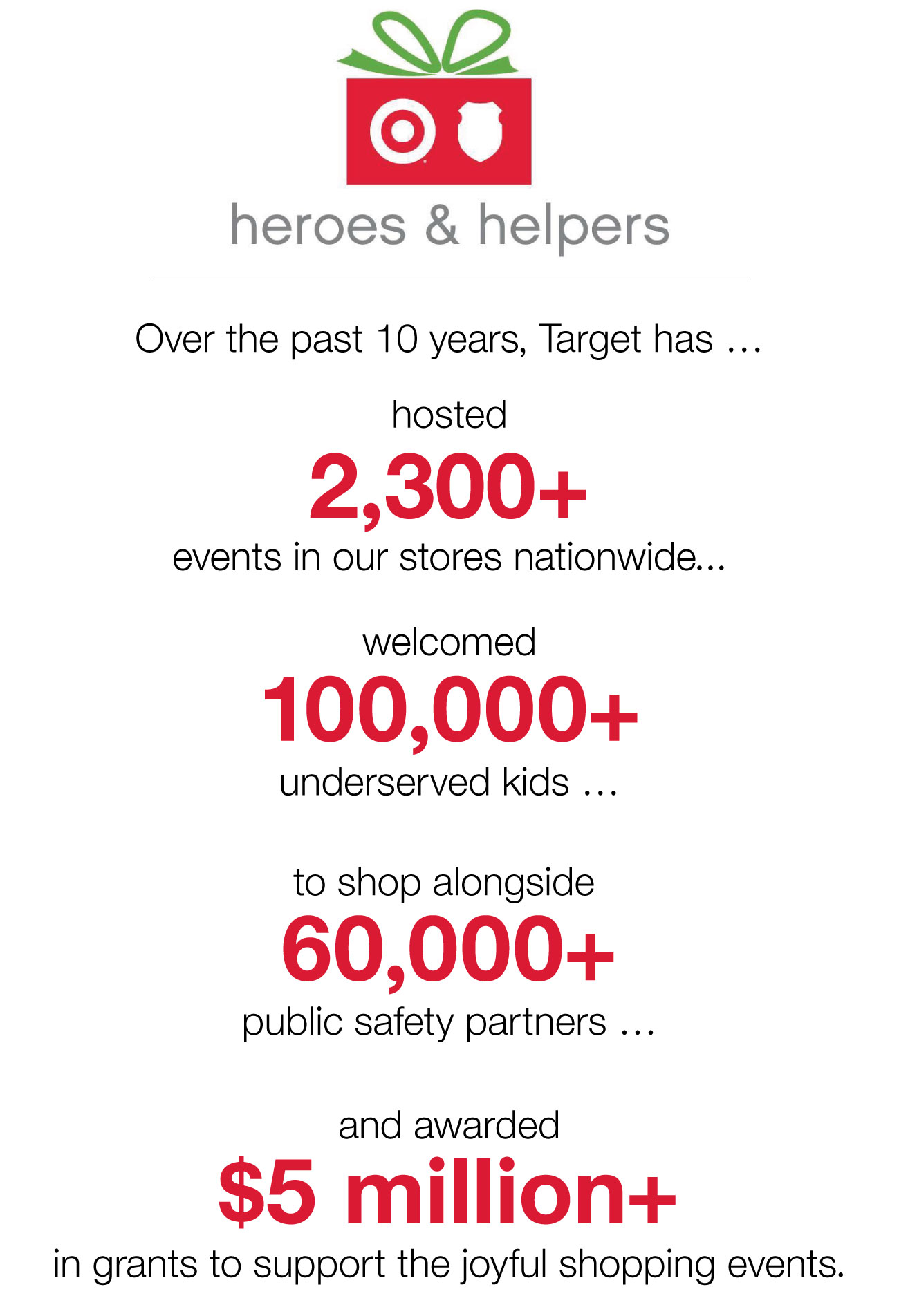 Heroes & Helpers
Over the past 10 years, Target has …
Hosted 2,300+ events in our stores nationwide …
Welcomed 100,000+ underserved kids …
to shop alongside 60,000+ public safety partners …
and awarded $5 million+ in grants to support the joyful shopping events.
We just kicked off another Heroes & Helpers season, with plans to host 15,000+ kids and hundreds of public safety agencies at nearly 400 events across the country, and support them through $1 million in grants.
But we couldn't pull off these amazing events without our many talented team members, who work for months in advance to coordinate all the details with their public safety partners that bring each of their stores' events to life.
Like Artavious Williams, executive team leader, assets protection at Target's Palm Coast, Florida, store, whose team regularly pulls out all the stops to make their events special. Last year, they organized a parade—kids rode along with public safety partners on a lineup of fire trucks, squad cars and service vehicles into the Target store parking lot.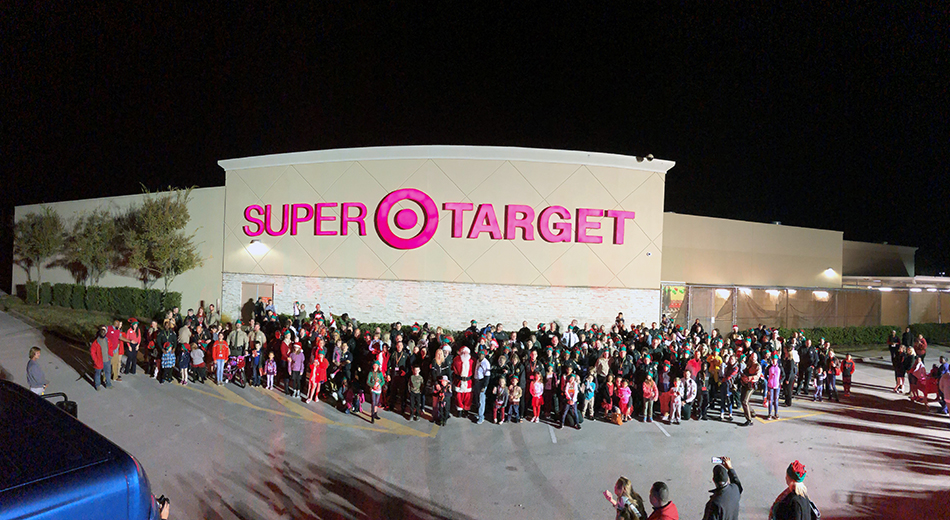 As a former police officer himself, this event is extra meaningful, so Artavious sits on the planning committee to help bring it to life each year.
"Our goal was to make this an epic event that would be a token of appreciation to the heroes and helpers in our county," he says. "And it was! Watching the officers helping kids pick out gifts for their families thanks to a free gift card, I realized exactly how much these events mean to our community. We're looking forward to hosting another memorable event this year."
Melissa Trahan, an assets protection business partner in Houston, loves helping organize her store's event each year. Her role is to make the connections with their local law enforcement partners, and she always attends the events to take part in the fun.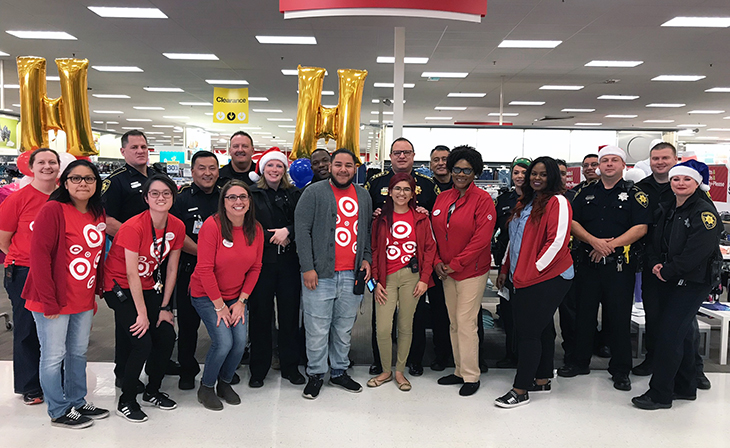 "It's so amazing to watch the kids shop with their public safety buddies and decide what to buy," Melissa says. "Seeing the excitement on their faces is so heartwarming. I'll never forget the first time I saw a child pick out gifts for a younger sibling—it was like seeing the true spirit of the holidays!"
That's only the beginning. Explore more of the ways Target supports the communities where we do business.