It's no secret that we're investing in new ways to serve our guests and propel Target's business (here's looking at you, Shipt and Target+, just to name a few). Now, we're turning up the dial on our in-house media company, which we launched in 2016. Year over year, it's been a source of profitable growth for Target, all while helping guests save time and money and driving strong sales results for our nearly 1,000 partners, from Disney and Dyson to Mastercard and Unilever. And we're just getting started. To position our media company for continued growth, we're unveiling a totally new look and feel.
Say hello to Roundel: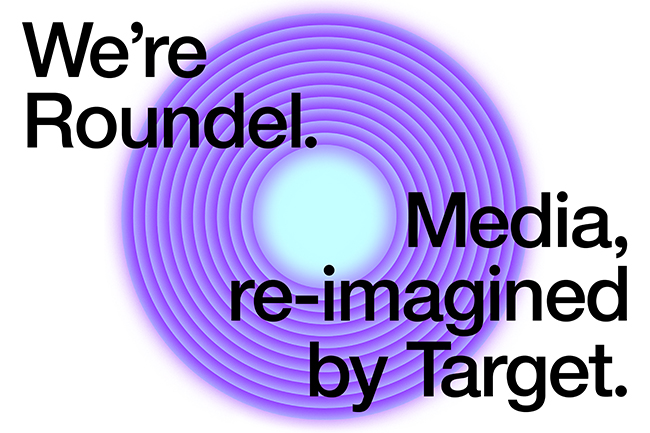 We're Roundel. Media re-imagined by Target.
Even if you've never heard the word before, you've certainly seen a "roundel"—simply put, it's another way to describe a bullseye. Together, the new name and radiating concentric circles maintain a strong connection to Target's brand, while creating a fresh identity for this area of our business. We asked Kristi Argyilan, president of Roundel, to give us the scoop:
Tell us more about how Roundel works.
At its core, Roundel's about using Target's rich insights to create smart, personalized campaigns that connect our guests to information and offers they'll find most relevant. That means working with some of the largest brands and advertising agencies in the world to reach the right guest, with the right message, at the right time and on the right channel, whether that's Target's own platforms (think Target.com) or more than 150 brand-safe external channels like Pinterest, PopSugar and NBC Universal.
How about an example?
Who doesn't love a treat during the holidays? Last year, we worked with MarsWrigley to highlight a deliciously-sweet assortment of holiday candy. We tapped into our insights and created custom holiday-themed creative for every major candy occasion, from gifting and dish candy to stocking stuffers. We pinpointed the best channels—in this case, online, mobile and social—and delivered the ads to relevant Target guests. We followed with robust reporting that measured the campaign's success—including thousands of dollars in savings for our guests and an impressive double-digit sales lift.
Our customized approach works not only for products our guests can find at Target, but also for other businesses that align with their interests and needs, from financial services and automotive to travel and more.
Why reposition now?
The new Roundel brand will help us unlock the full power of this business and represents a different way of thinking about how we serve our guests and partners. We infuse math—the insights and analytics that make our media company successful, with magic—the great, guest-focused design and shopping experiences that differentiate Target.