On the heels of Target's 50th anniversary, we sat down with CEO Gregg Steinhafel to talk differentiation, the changing retail landscape and his first 32 years with Target.
If you think about the defining Target moments over your time with the company, what stands out?
Gregg Steinhafel: There are lots of highlights, both professionally and personally. From a business perspective, the evolution of our "Expect More. Pay Less." brand promise really resonates with me. Back in the late '80s and early '90s, Target felt a lot like other discounters; we all offered similar merchandise and competed fiercely on price. But, then we decided very deliberately to position Target as a more upscale destination, where guests could find style, quality and merchandise they couldn't buy anywhere else—all at exceptionally affordable prices. That was how we first brought our brand promise to life. On a personal note, the best memory is meeting my wife, Denise, at Target headquarters soon after I started in 1979. Visiting Target stores has been a key attraction on almost every family trip we've ever taken with our three kids. Target has been a huge part of our lives.
These last few years have not been easy for retailers. How has Target approached such challenging economic times?
GS: I would point to two things, and they operate inseparably. First, we listen very closely to our guests so we can continually adapt the business and respond to their needs. Second, our strategy for responding is, simply put, "Expect More. Pay Less." It helps us strike the right balance of wants and needs—across guest segments, shopping styles and channels—in all economic conditions.
How did you end up at Target?
GS: I interviewed here when I was a graduate student at the Kellogg School of Management. At the time, Target had about 80 stores in 11 states, but it had a great entrepreneurial energy, and I could tell there was something really special here. Some of my friends from Kellogg thought going to a regional retailer (which is what Target was at the time) was an odd choice. But, I'd grown up in retail and developed a love for the business while working at my family's furniture store in Milwaukee. So, Target was a great fit, and, years later, I love the company even more.
You've spent much of your Target career in merchandising. What areas of the business have you worked on that might surprise people?
GS: I started as a buyer trainee for the kids' department, buying blanket sleepers and other baby items. It was a great opportunity for me to learn the basics of the business and work my way up from there. I was also a senior buyer in toys and a divisional manager in stationery and electronics. Later, I led the acquisition and integration of what today is Target Sourcing Services and helped develop our product design and development organization. I also oversaw distribution and our first food-distribution networks, was responsible for stores, and established our centralized vendor negotiations area. It was great to get this range of experience across the company, and it influences the way I think about our team and business every day.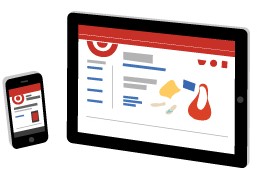 What are you most excited about for the future of retail—and Target in particular?GS:
The industry is changing rapidly, and it's a very exciting time to be in retail. People are shopping differently today, focusing more on value and using an array of tools and channels to browse and buy. To continue to thrive, we need to really listen and respond to the changing needs of our guests, and I'm confident in our ability to do so because of our track record and the ingenuity and dedication of our team. With our differentiated brand, our focus on a superior guest experience, and our unique mix of national brands, as well as exciting owned and exclusive brands, I think Target can really shine in the months and years ahead.
Target has a long history of giving and volunteerism. Why is this important to the company and to you personally?
GS: Target has always believed we have a responsibility to help make our communities stronger, healthier and safer. For decades, we have given five percent of our income to support and strengthen communities across the country. Today that equals more than $3 million each week. We know this starts with delivering a winning strategy and profitable growth—creating jobs, spurring economic activity and making it easy, affordable and fun for our guests to find food, everyday essentials, high-quality apparel and home goods, and tools to support health and wellness. And, as proud as I am of our financial support, I'm also very proud of the volunteer hours the Target team logs each year—almost half a million in 2011 alone. When I volunteer with our team members at local events around the country, it's clear how much they care about creating value for our communities. People see that, and they come up to tell me they love our team as much as our stores.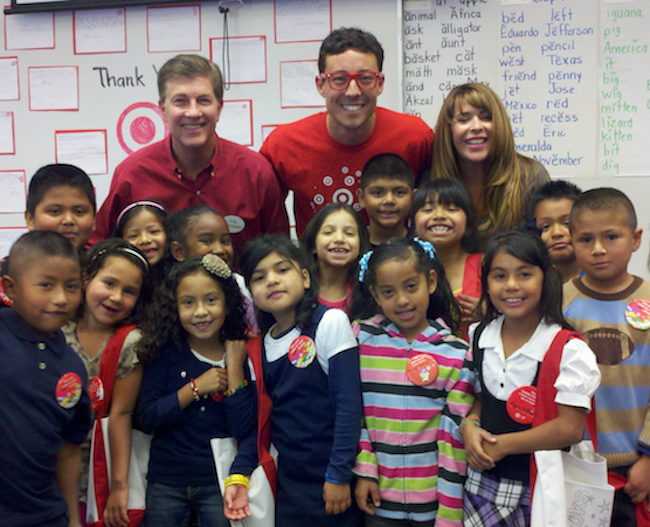 When you're not at Target, what are you doing?
GS: I'm an all-around fitness fan, so I exercise every day. I love boating in the summer months, snowboarding in the winter, and following the Target Chip Ganassi racing team.