Quick—think of your favorite part of shopping at Target. Maybe it's the thrill of discovering inspiring new products, or how easy it is to get your Target Run done. Whichever experience you love most, you can bet it's our talented team members making it happen.
Our teams give guests their very best every day, so taking care of them and their families is a top priority. We do it by investing in their careers and well-being, through robust training and leadership programs, competitive benefits, discounts and support in times of need.
We're also well on our way to fulfilling the commitment we made in 2017 to raise our minimum hourly wage to $15 an hour by the end of 2020. We bumped it up to $11, and then to $12 last year. Today, we're announcing the next move—to $13 an hour starting this June.
Why are investments like this so important to our team and our company? We asked Target's new Chief Human Resources Officer (CHRO) Melissa Kremer for her thoughts.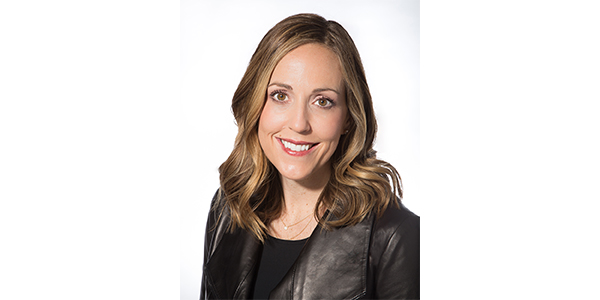 Melissa Kremer, CHRO, Target
Why is Target's commitment to investing in our team important to you personally, and as a leader?
I've been a Target team member for 14 years now, and I've always tried to be a student, listening to and learning from our team members about what they need and want most, in their careers and for their families. I pledged to continue that mindset as I stepped into my new role three months ago.
One thing has always been clear: Our team is Target's greatest asset, from the newest faces to those who've been with us for many years. They're at the heart of everything we do to fulfill our purpose of bringing guests joy. It takes a diverse, high-performing and engaged team to create experiences that make guests feel welcome and inspired, and keep them coming back. So investing in our team members is essential to keep our business growing and thriving.
That's exciting for me, because it's the work I love to do most. I enjoy helping people make connections, and developing their skills and leadership abilities. I also love helping them find the resources they need to live healthy and balanced lives. It's all about creating a culture where our team members feel inspired and challenged to be their best every day.
How are the efforts to raise our minimum wage helping to strengthen our team and the business so far?
Just a year and a half into this journey, we're already seeing some promising examples. Take this past Holiday, when we set out to hire 120,000 seasonal team members to support our teams during the big shopping rush. We were able to start them all at $12 or more—and that helped us reach our seasonal hiring goal ahead of schedule, which gave our teams a lot of extra time to train and prepare for our busiest season of the year. It made a big difference, and our holiday results clearly show what an excellent job they did!
How do you hope to continue supporting the Target team in the future?
I look forward to leading the team as we continue to provide our team members with new opportunities to grow professionally, take care of themselves and their families, and make a difference for our guests and their communities.
That will mean working together to keep our purpose at the center of all we do. It also means fostering a culture that's inclusive, and reflects the rich diversity of our guests and communities where we do business. We'll continue to invest in learning and development resources for our existing team members to help them grow their careers. And as new faces join the team, we'll ensure that we're bringing in more of the skills we need to deliver on our strategy.
The great thing is that we're all in it together, and with so much good work underway, I can't wait to see what the future holds.
Thinking of joining the Target team? Visit our Careers pages to explore available roles and apply, and check out the Pulse Blog to meet more of our team members.