It's always a proud moment watching our talented Target volunteers in action. Some put their impressive organizational skills to work sorting donations at local shelters. Others love working with their hands to build homes for those in need or plant gardens in their neighborhoods. Many bring the same care and compassion they use to serve our guests as they read to students and mentor teens. And that's only a fraction of the work they do in support of the causes they love.
Our team believes in dedicating time and talent to make the future brighter for our communities. It's also an important way we take care of ourselves, stay energized, and live fulfilling lives both in and outside of our work. So Target invests in opportunities that allow our teams to go out and make a difference in their areas of interest. In fact, we celebrate that our team logs more than 1 million hours of volunteer service each year.
In honor of National Volunteer Week, we're sending up a heartfelt thank-you to all of our volunteers around the world. Read on to see how a few of our volunteers are flexing their skills in service of their communities.
Cooking up a storm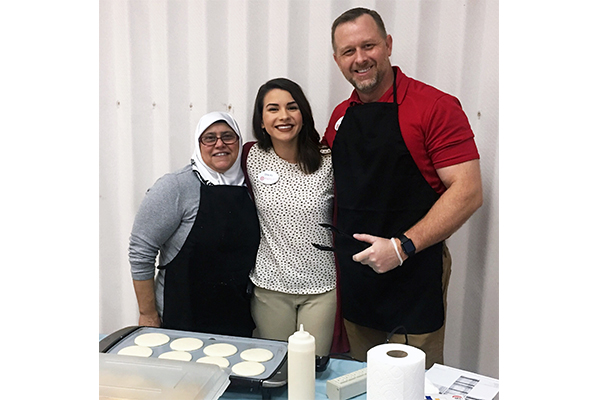 In her 13 years at Target, Rose Duyar (above, left) has become well-known for her love of helping people, organizing events, and making delicious food for others to enjoy. As a Softlines team member at our Little Rock, Arkansas, store, she lives Target's purpose of helping families discover joy, and regularly receives thank-you notes from happy guests. She takes good care of her team, too, organizing celebrations during the holidays. And she's a dedicated volunteer, singlehandedly serving around 350 hours each year across multiple projects. These include reading to children on the weekends, cooking meals for the homeless, planning fundraisers, and serving up authentic Turkish cuisine at her community's World Inclusion Fair.
Rose's team is in constant awe of her dedication. As her teammate Stacey says, "I can guarantee that Mrs. Rose will be the first to sign up for any volunteer or community service event. In fact, she'll likely organize it herself!"
Paws and effect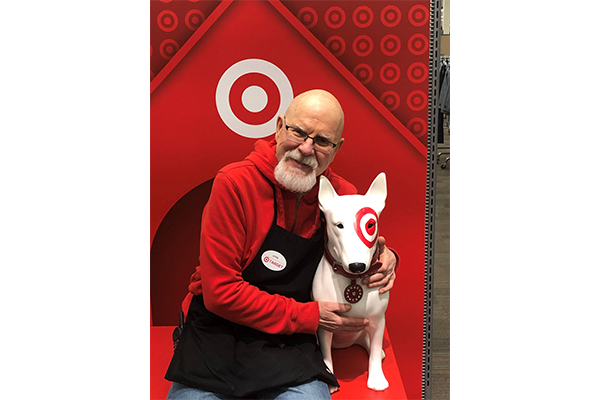 It's no secret that Vyto Lazauskas, a Food team member at our Minnetonka, Minnesota store, loves animals. So much so that in 2006, he and his wife helped found a non-profit organization, Safe Hands Rescue, focused on saving and improving the lives of companion animals. Since then, he's dedicated many hours to helping it thrive—from setting up adoption events to hosting hundreds of animals in his own home while they wait to be placed. He's even driven across the country to take in litters of puppies at a moment's notice.
Vyto's teammates love to hear the stories of his amazing adventures in support of the organization. Says his colleague Brittney, "Vyto is a huge part of this organization's success, and his selflessness has given so many animals the opportunity to find forever happiness."
Rallying the team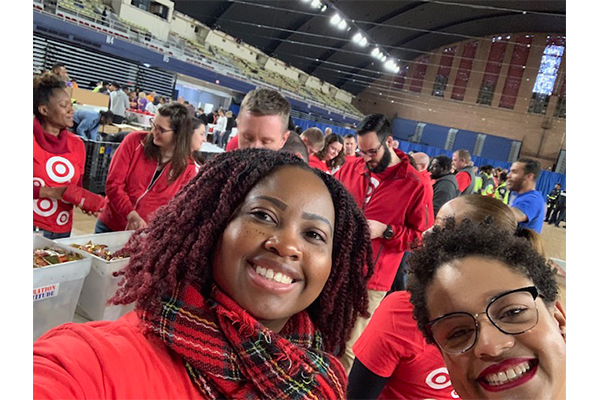 Both at her store and in her community in Fairfax, Virginia, Cathia Levite (above, left) is known as a compassionate and inspiring leader. She juggles her new role leading the store with life as a busy mom, and always finds time to volunteer, and encourages her whole team to join in. She puts her strong leadership and business skills to work organizing district-wide volunteer projects—including lunch-packing events with the American League of Northern Virginia; a career development and fashion show for a local high school; and activities for Operation Gratitude that support military families.
Cathia's leadership has been a big inspiration to her team, as a colleague, Kristen, explains. "Cathia believes in offering volunteer events that are meaningful to our team, and that helps us make deeper connections with our guests and communities."
Lifting others up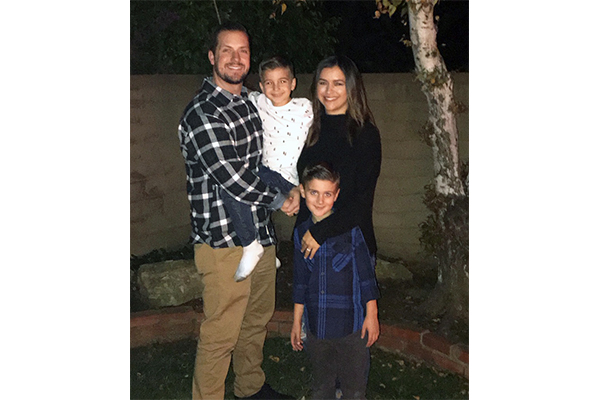 Store Team Leader Casey Heagle (above, left) of Rancho Cucamonga, California, has a true gift for mentoring people. On the job, he uses those skills to guide more than 200 team members at our Fontana store, connecting them with trainings and resources to flex their professional skills and grow in their careers. And as a volunteer, he serves as a leader at nonprofit Operation New Hope, working with local students to help them gain business experience and develop skills needed in the workplace. He also manages his son's little league baseball team, helping kids gain confidence through team sports while coordinating the program with other coaches and parents.
It's all in the spirit of setting others up for success. Says his teammate Alanna, "Casey does so much for our store, team and community. I'm not sure how he manages it all!"
Thinking about becoming a team member and joining our amazing volunteer crew? Visit our Careers pages to view available roles and apply, and check out the Pulse Blog to meet more of our team members.