Expert. Coach. Strategist. Mentor. Those are just a few of the hats our team leaders wear every day. They help run the show at each of Target's 1,800+ stores across the country, guiding our teams as they create the joyful shopping experiences our guests love.
Best of all, every team leader's role is different. They manage the many different areas of our store—such as Apparel & Accessories, Beauty, Electronics and more. Each job comes with exciting opportunities to use personal talents and expertise, and develop additional skills along the way.
That's how Betty, a Food & Beverage team leader at our store in Apple Valley, Minnesota, knew the job was perfect for her. She'd worked nine years in the fast food industry before joining Target, and had a passion for baking—especially cakes! But she longed for a chance to showcase her skills, and to truly feel like part of a team.
"Coming to Target, I felt welcomed, and there's definitely a sense of belonging to a community," she says. "The team is friendly and you really do get to know everyone."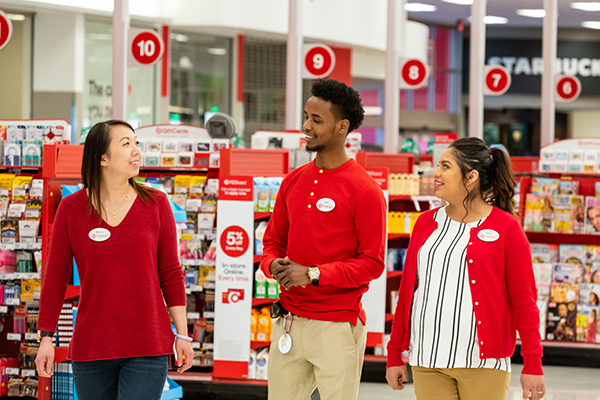 Today, Betty puts her talents to work in Target's Bakery and Deli, where she manages responsibilities of driving sales and owning her business, as well as setting guidelines for her team to follow. And of course, she loves those hands-on moments making the food.
"My favorite part of the day is first thing in the morning, making the doughnuts and getting all the delicious smells wafting through Bakery. It's a great way to welcome our guests in!"
No two days on the job are the same, and that flexibility keeps things interesting. Betty manages her schedule for each day, which includes taking care of business (from answering emails to calculating the latest sales numbers) and checking in with her teams in both departments. She also pitches in to help keep the Bakery and Deli well-stocked and looking great.
And because she loves interacting with people, Betty splits her time between working behind the counter and cruising the sales floor to help guests—including many who stop in regularly to see her.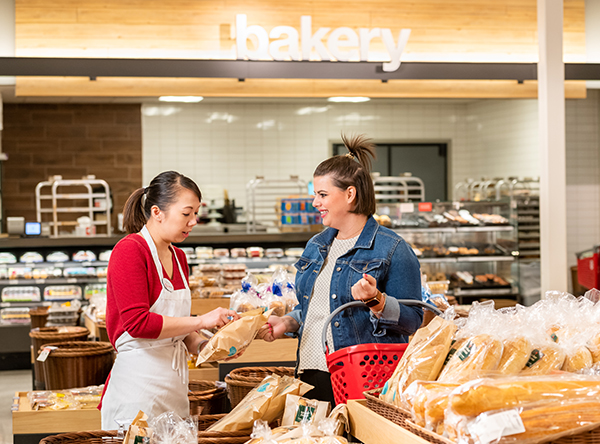 Betty enjoys working with her leaders to find opportunities to build her career. That includes picking up lots of new skills—from strong communication to extra attention to detail.
"Being a Target team leader provides a great opportunity to find growth in yourself, in your personal life and in your career—and it's a lot of fun!"
This is just one example of the many opportunities Target team leaders have to share their individual passions—from style to merchandising—on the job. Think you might be a great match for the role? Learn more about it here, and get to know more of our team leaders on Target's Pulse Blog.