Sometimes it's the little things that make a house feel like a home. The family gathered around the dinner table. Down time where relaxation reigns. Snuggling in for a cozy bedtime story. But some guests have told us that when their kiddos have sensory sensitivities, these little moments can feel pretty monumental—and that a few great home items could make a world of difference. However, finding functional, stylish options that won't break the bank can be hard. That's why we're introducing a new Pillowfort sensory-friendly assortment of beautifully-designed, practical and oh-so-affordable pieces that can help even more kids feel right at home.
"We want all guests to feel welcome and included at Target," says Julie Guggemos, senior vice president, owned brand management and product design. "With our Cat & Jack and Universal Thread adaptive and sensory-friendly apparel, we've seen that little details can have a huge impact. I'm so proud to bring that spirit of inclusivity and incredible design to Pillowfort's new sensory-friendly assortment, which hopefully can bring more ease and joy to our guests' everyday lives."
Our design team spent lots of time soaking up guests' stories and feedback, and then designed every single item in the nearly 20-piece assortment to help meet kids' and parents' unique needs and blend beautifully into their homes. And in true Target style, these pieces are significantly more affordable than most comparable options in the marketplace—prices start at just $20 and everything is under $100. (Psst… like all our owned brands, Pillowfort is guaranteed for one year with a receipt.)
Here's a peek at just a few of the sensory-friendly items and design details that'll help kids feel comfortable and confident as they take on their day.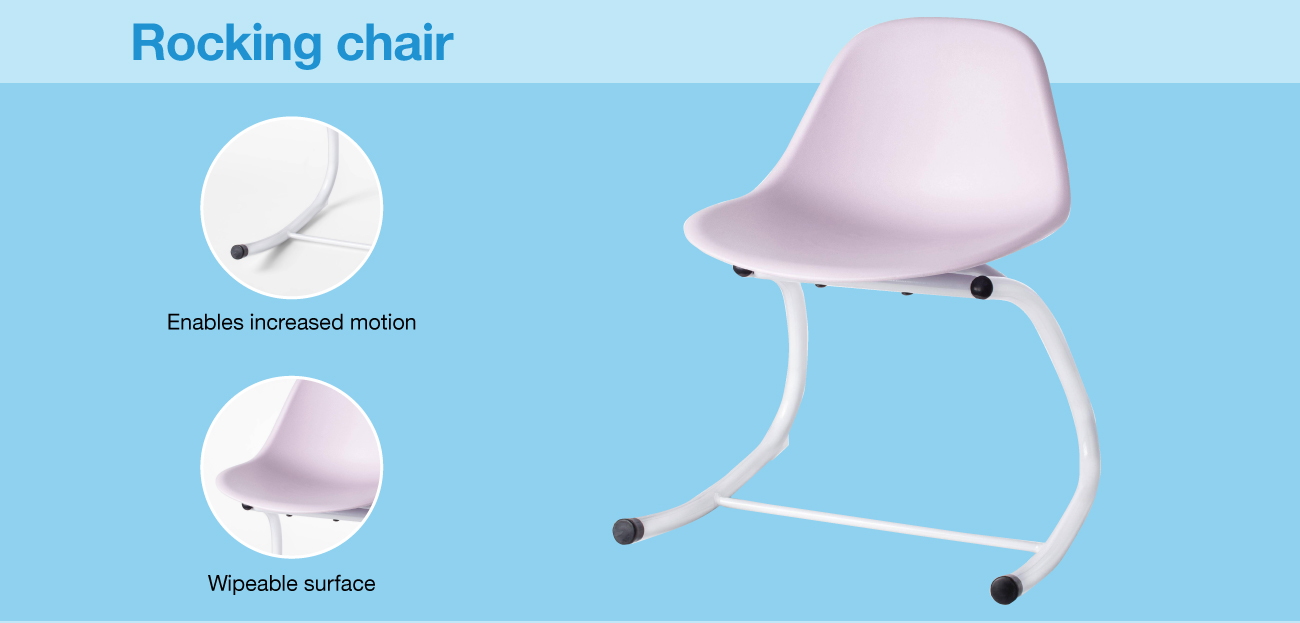 Rocking chair
Enables increased motion
Wipeable surface
Our guests told us that their kids like to move around when sitting at a table, making activities like dinnertime or doing homework tricky, so we created rocking desk and activity chairs that enable increased motion.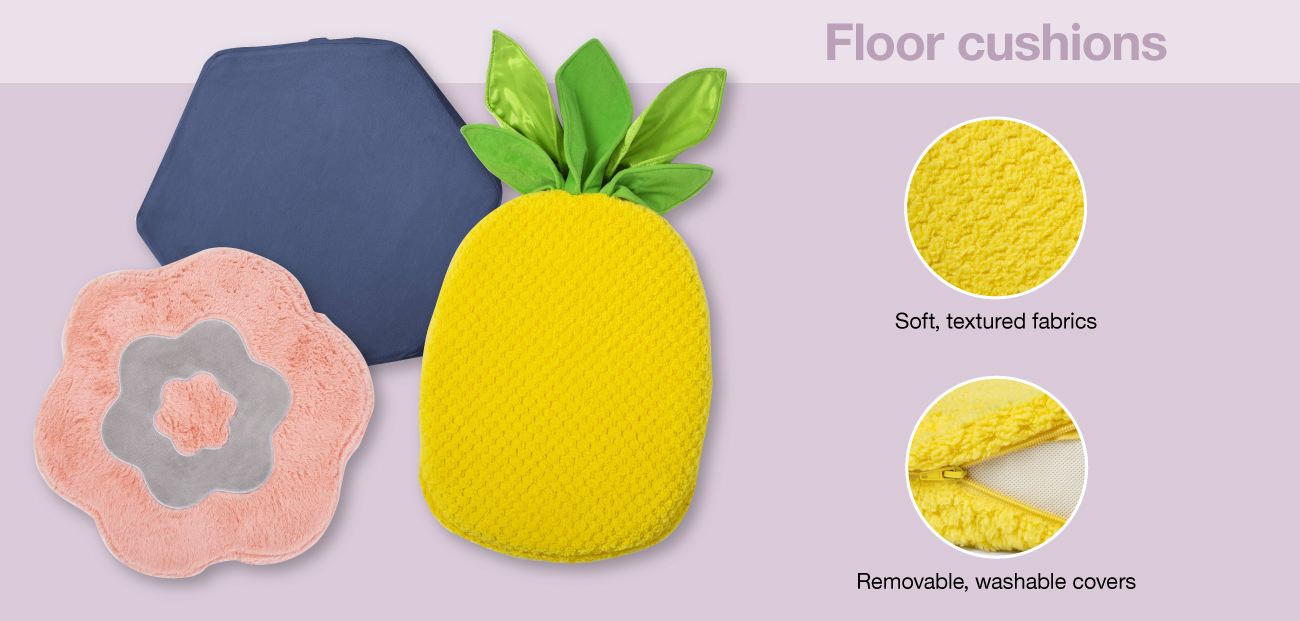 Floor cushions
Soft, textured fabrics
Removable, washable covers
And when they mentioned that their children enjoy the feeling of soft fabrics and interesting textures, we knew we had to make some amazingly fun options, like these floor cushions that encourage sensory exploration. (A fuzzy pineapple with a crinkly crown? Yes, please!)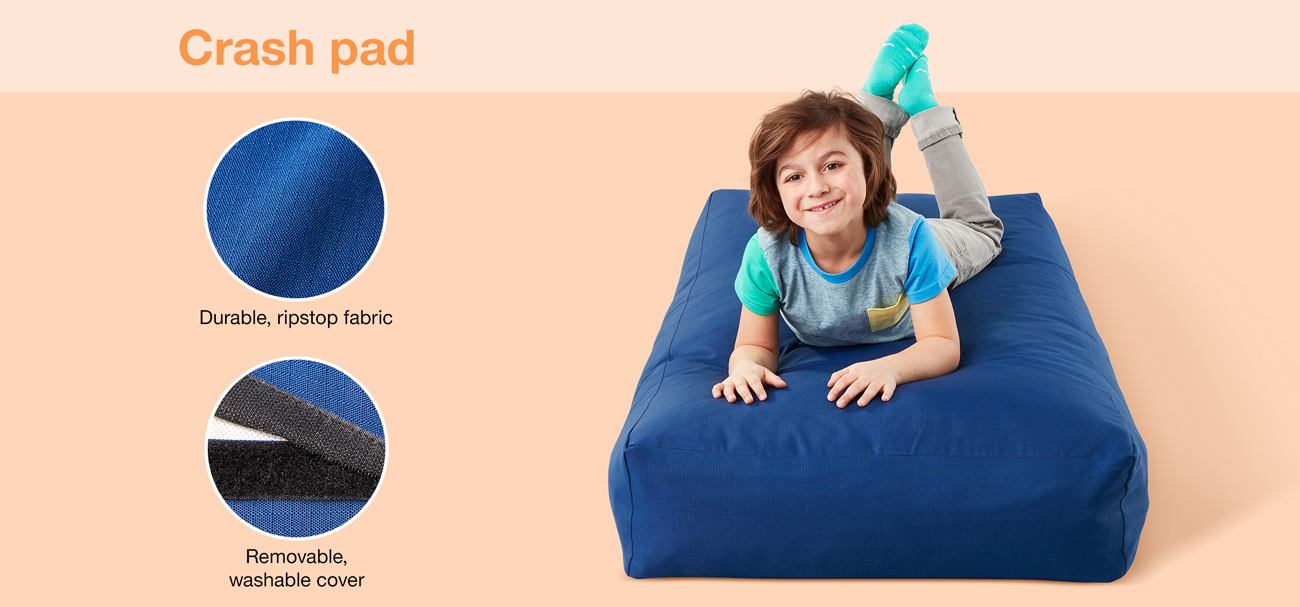 Crash pad
Durable, ripstop fabric
Removable, washable cover
Talk about a soft place to land! When guests shared that their kids like a place to jump, roll and relax, we created this foam-filled crash pad. It's as cozy as it is practical—just wipe clean or toss the cover in the wash.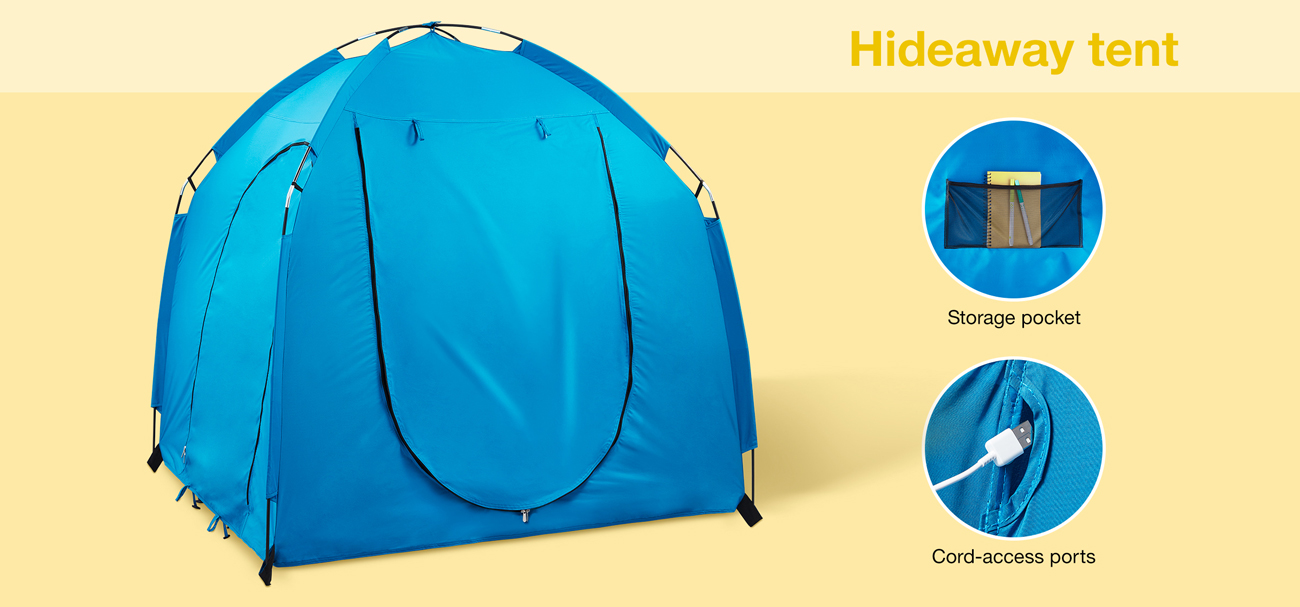 Our indoor sensory tent is great for quiet time. Spacious enough to fit a small desk, it's a great spot for kids to do homework or read. And storage pockets, cord ports and a carrying case make it extra convenient at home or on-the-go.
Hideaway tent
Storage pocket
Cord-access ports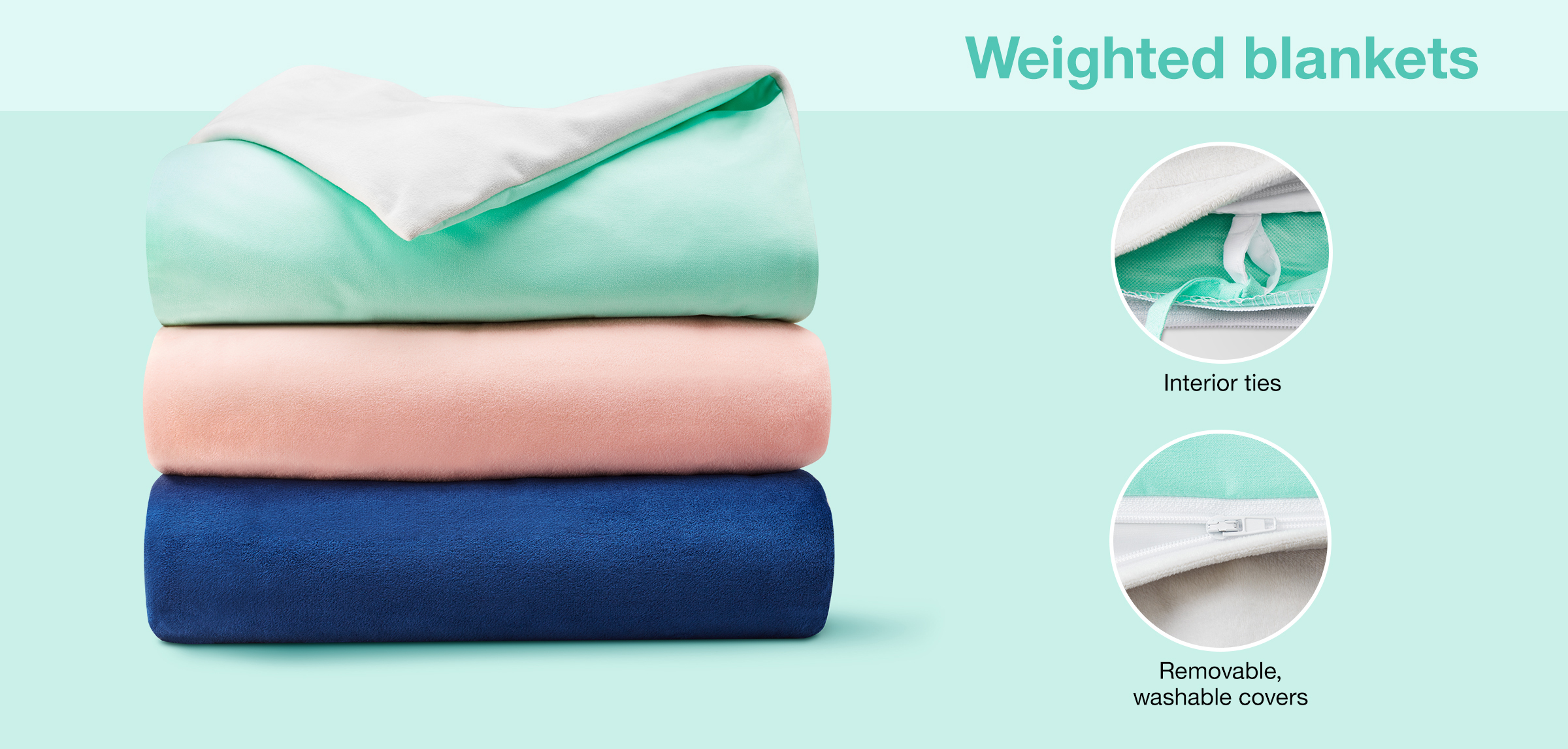 Weighted blankets
Interior ties
Removable, washable covers
Another insight from parents? Sometimes kiddos might get a little restless when trying to sleep or sit still. So, we created a blanket that applies weighted pressure for relaxation and calmness. The removable, washable cover works like a duvet, with interior ties to keep things nicely in place. Here's to more snuggling and less fussing.
Shop the Pillowfort sensory-friendly assortment today on Target.com, and watch for adorable weighted plush to debut this summer.