Feel like your closet needs a warm-weather refresh? With so many summer events on the horizon (festivals! graduations! Mother's Day! weddings!) there's nothing easier than reaching for a stylish dress that's a ready-to-wear outfit. To get our summer wardrobe in order, we enlisted Cassie Randolph and her sister Michelle to share their must-have Target dresses and how to style them.
"The nice thing about wearing a sundress or romper is that you can wear them for so many different occasions," Michelle says. "I can pair them with sneakers to dress them down for a casual day, or add a cute pair of heels to dress them up. Whether I'm running errands in the morning or heading to a dinner party, Target's super cute and affordable dresses are perfect for any occasion!"
There's no doubt the dynamic duo has experience in looking fabulous. Check out their expert picks from Target exclusive brands A New Day, Wild Fable, Universal Thread and more for some major summer style inspiration, below!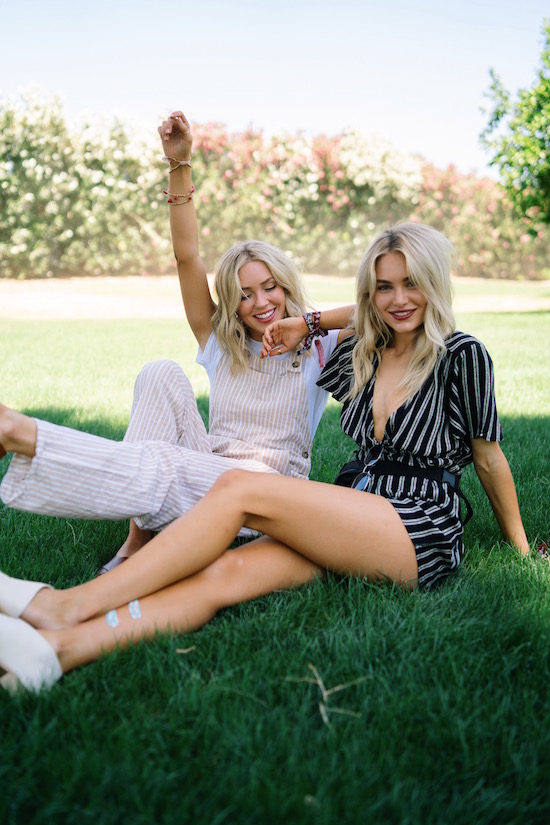 Tell us about the dresses you picked from Target! What drew you to these pieces?
CR: They are easy to just throw on, but are super cute so it looks like you put a lot of effort into your look. I would say that my style is pretty casual, clean, simple, with a little bit of flare. Just like these outfits!
MR: The dresses I picked out are so cute! One of the dresses I'm most excited about is this denim dress. Denim is very timeless and throwing a denim jacket over it will definitely complete the look. It's clean, simple and stylish! I also got this black-and-white V-neck romper that has vertical stripes, which are great because they are very flattering, and there's nothing better than neutral colors. You can never have too many rompers in your closet, they're so comfortable and they make me feel a lot more put together than I normally am!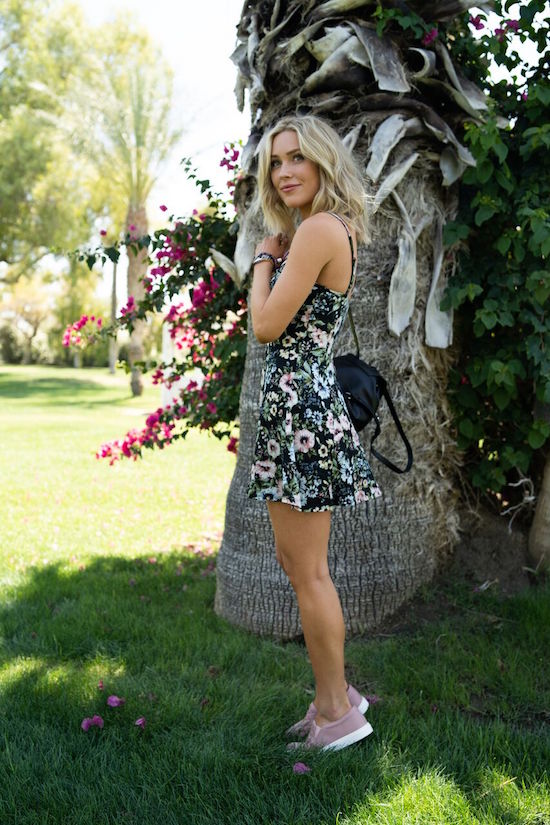 How did you complete the looks?
MR: For the denim look I added a fanny pack and a pair of leopard sandals. For the striped romper I added a little black backpack and a pair of pink sneakers.
CR: I'm not the best at this, but I LOVE accessorizing. It just completes a look. So adding a cute pair of sunglasses, a fun necklace or a different bag to your outfit is super fun. I am loving the Wild Fable jelly backpack! Even if it doesn't fully match your outfit, sometimes pairing different patterns can be fun.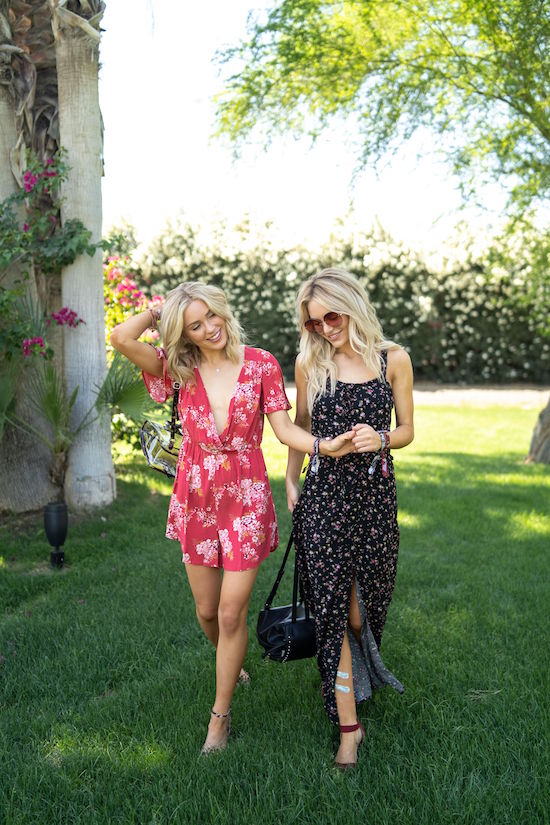 What dress trends are you excited to wear this spring and summer?
CR: I'm excited to wear a bunch of different things! The classic looks with a trendy twist are my favorite. A girly dress with sneakers, mix and matching different patterns, a t-shirt under a jumper. I'm always down to try out new styles and trends!
MR: I'm so excited for some more denim looks this year! I hope it never goes out of style. I also love that sneakers are really in right now. They're so easy to throw on with a little dress or romper.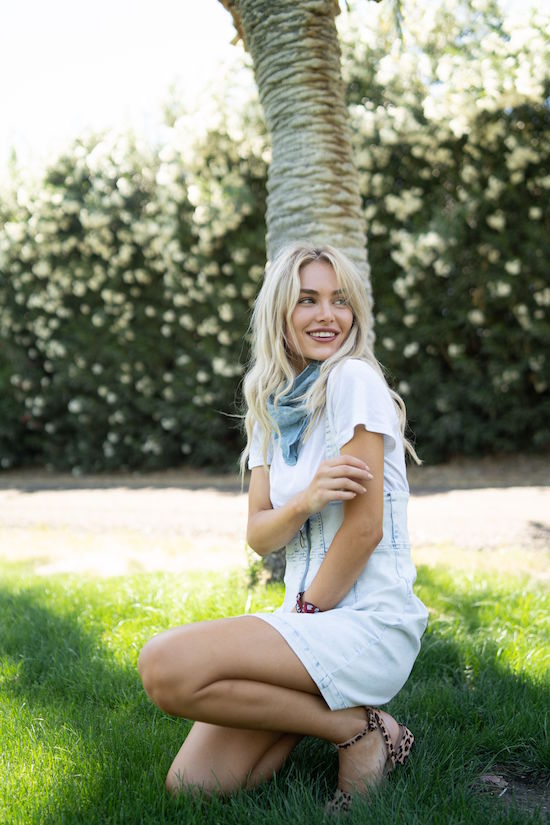 Why do you like shopping at Target for warm-weather styles?
MR: Target is the kind of place you run in for one thing and end up walking out an hour later with things you didn't even know you needed. I love shopping at Target because I can always rely on them to have what I need and what's on trend.
CR: I love Target—they're affordable, but adorable. AND there are a ton of options, so no matter what you're looking for, it's basically guaranteed that they have it at Target!
Shop Target dresses, accessories and beauty items in stores and online at Target.com!