Ask anyone and they'll tell you: Ten-year-old Maddie from Hugo, Minnesota, is an amazing kid. She's been bravely battling a brain tumor with family and friends by her side. And recently, she made a wish though Make-A-Wish Minnesota, and used the moment to bring smiles to other kids living with illnesses.
"I decided to use my wish to buy gifts for kids in the hospital," Maddie says. "I know what it's like to have to stay at the hospital for a long time, and getting a special gift or toy can really brighten your day and make the stay a little easier. Plus, it's always fun to know that someone cares about you and is thinking of you when you're going through something difficult."
In February, Maddie brought a group of family and friends—including partners from Make-A-Wish—to her local Target store in Lino Lakes, Minnesota, to pick out the gifts to donate. The store team met them at the door and threw them a shopping party, complete with colorful decorations, treats and goodies for Maddie and her sister, Meredith, and brother, Mikey. There was even an appearance from Target mascot Bullseye the dog, who wouldn't miss an event like this for the world!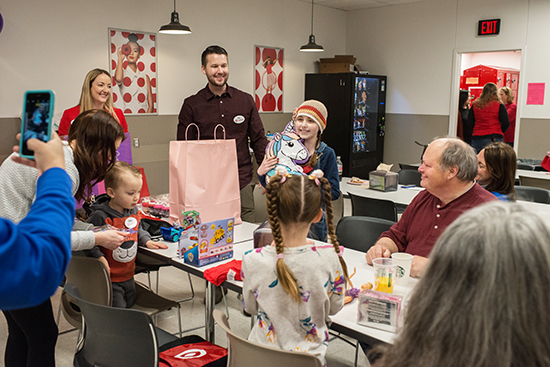 "It was such an honor to be part of Maddie's day. When our team heard about what she wanted to do, we were all so excited to pitch in and help make it extra special for her and the family," says Store Director Jennifer Bossenbroek. "Watching Maddie use her wish to help other people was incredible. A reminder of what's important in life, like making memories, spending time with loved ones, being thankful for the things we have—and above all else, not sweating the small stuff."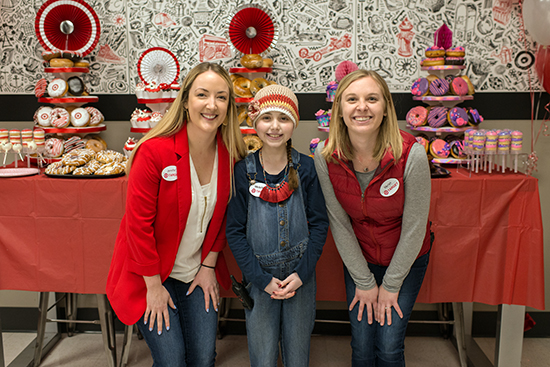 Maddie led the group through the store, walkie-talkie in hand, as they selected items. By the end of the afternoon, her crew had filled 16 shopping carts with toys, games, books, electronics, baby gear and more. Thanks to Maddie and her friends at Make-A-Wish, everything will be donated to kids receiving treatment at Children's Minnesota.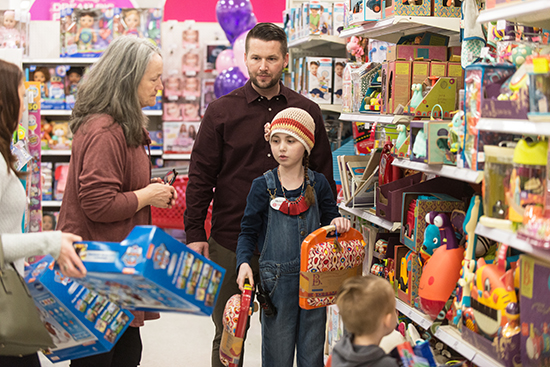 "We feel so grateful to Make-A-Wish and Target for making us feel welcome, pampered, and so well taken care of. We definitely cried tears of happiness and felt so proud of Maddie as she shared her wish with other children battling illness," said Maddie's mom, Cara, and dad, Mike. "The experience was a gift unlike any we've ever received. We so appreciate everyone's time, generosity, amazing coordination and planning, and special surprises along the way!"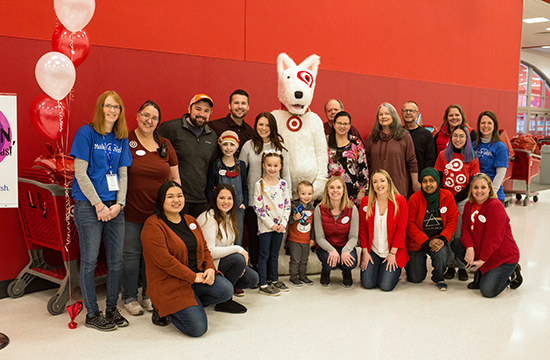 "I really enjoyed being able to pick out a ton of fun toys that would make kids happy," Maddie says. "The whole day was so special and is one I'll never forget."
Neither will we, Maddie! Thanks for sharing your special day with us.
Photos courtesy of Quoc Nguyen.