It's no secret that we're huge fans of spring style. From pretty pastels to floral fabrics, it's our favorite reminder that warmer weather is on its way. But there's one style trend that offers cuteness overload like no other—kids' Easter outfits!
Between coloring eggs, festively decorating your home, filling up baskets with sweet treats and finding the perfect outfit, there is a lot to prepare for the upcoming holiday. Television personality, former ABC's "Bachelorette" participant and lifestyle blogger Ali Fedotowsky-Manno knows all about busy schedules. The mom of two has made Target her go-to spot for easily picking up everything she needs for Easter, all at an affordable price. We sat down with her to get the scoop on what she and her adorable kids, Riley and Molly, are wearing this year. Check it out below!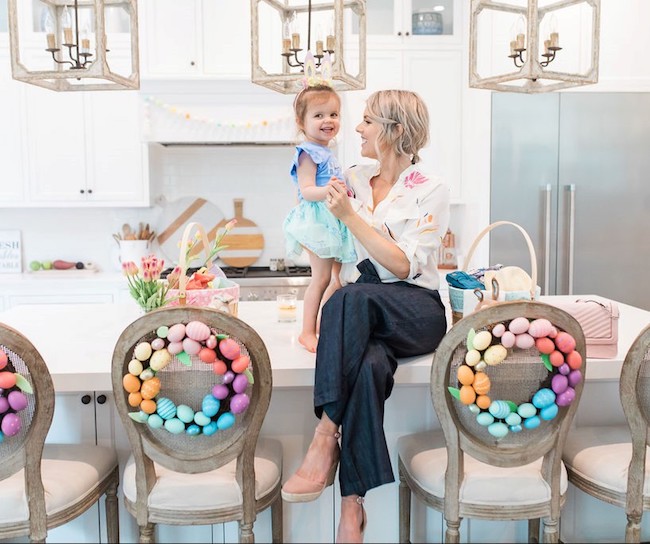 Tell us about the Easter outfits you chose. What pieces did you select and why?
As soon as I saw Riley's outfit I knew I had to have it. I just love the pretty Easter colors, and the cute little bow tie is my favorite thing ever. And for Molly, the tutu skirt has been a huge hit—she loves to put it on and dance around our living room. I chose my outfit for comfort. As a mom of two young kids, I need to be able to chase them around, so a comfortable wedge shoe was a must. And being able to wear pants and a blouse makes it easy for me to bend over and pick them up and do all the crazy running around we moms do.
Where will you be wearing these outfits?
My friend is having a big annual Easter party at her house where there are tons of fun activities for the kids and even an adult Easter egg hunt! Get ready for lots of cute pictures and Instagram stories!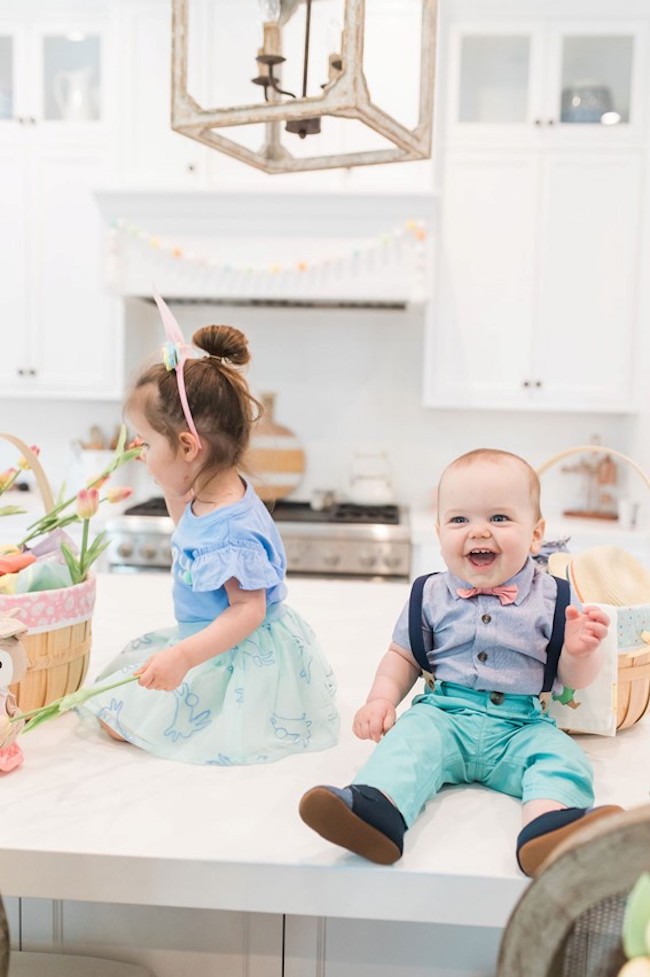 What do you like about picking out outfits for Easter?
Easter colors are my absolute favorite! I love pastels and how all Easter colors have a light and airy feel to them. It's pretty nice in Los Angeles right now, which is where I live, but I know it's colder in other parts of the country. I think putting on a colorful outfit can totally lift your spirits, and it will feel like spring even if it's not warm outside quite yet!
Why do you like shopping at Target for all things Easter?
Target has everything I need! With two small kids it's almost impossible to go to multiple stores. When I go to Target I can get their Easter baskets, candy, decorations for the house, clothes and food to prepare Easter dinner! Having one place to get all of it and have those things be quality items is such a lifesaver. And when I'm able to order online and pick it up from the store it saves even more time!
Find everything you need for Easter and more in stores and online at Target.com.