First came award-winning Wine Cube, followed by the best-selling line of $5 wines California Roots. And next? Let us introduce you to The Collection: a new assortment of premium California wines with a price you'll want to raise your glass to. At just 9.99 per bottle, the line includes five perfectly balanced varietals that'll have you counting down the days until it arrives on March 3.
But wait, there's more to pour. In addition to the exclusive launch of The Collection, Target's introducing more sure-to-be faves, like a seventh varietal in the California Roots roster, Sauvignon Blanc. Also making its debut? Four-pack cans of Wine Cube in sparkling White Wine and sparkling Rosé, along with a new full-flavored 80-calorie spiked and sparkling beverage made with organic alcohol, Crook & Marker, which comes in eight fruity varieties with zero sugar, artificial flavors or gluten. You can find them all at Target starting March 3!
Want a sampling? Grab your glass and read on to find the perfect sip for any meal.

The Collection: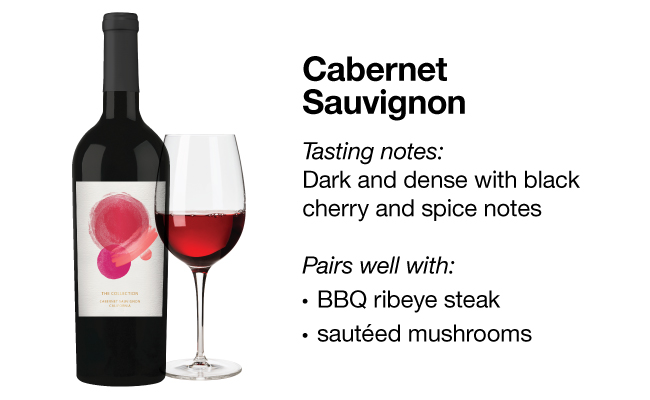 Cabernet Sauvignon:
Profile: Dark and dense with black cherry and spice notes
Pairs with: BBQ ribeye steak, sautéed mushroom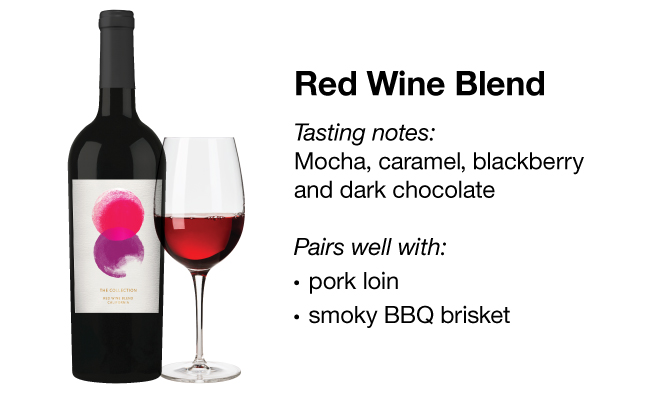 Red Wine Blend:
Profile: Mocha, caramel, blackberry and dark
Pairs with: pork loin, smoky BBQ brisket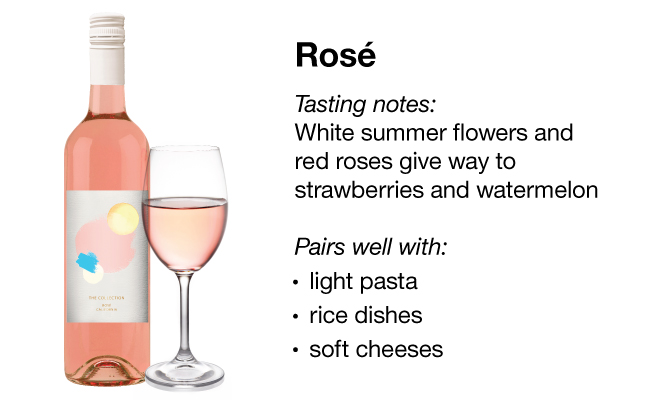 Rosé:
Profile: White summer flowers and red roses give way to strawberries and watermelon
Pairs with: light pasta, rice dishes, soft cheeses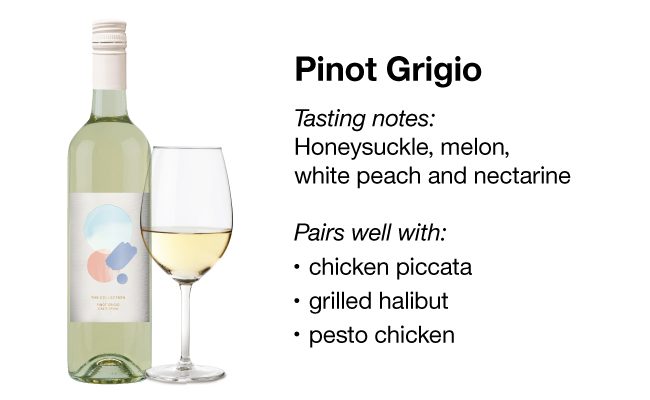 Pinot Grigio:
Profile: Honeysuckle, melon, white peach and nectarine
Pairs with: chicken piccata, grilled halibut, pesto chicken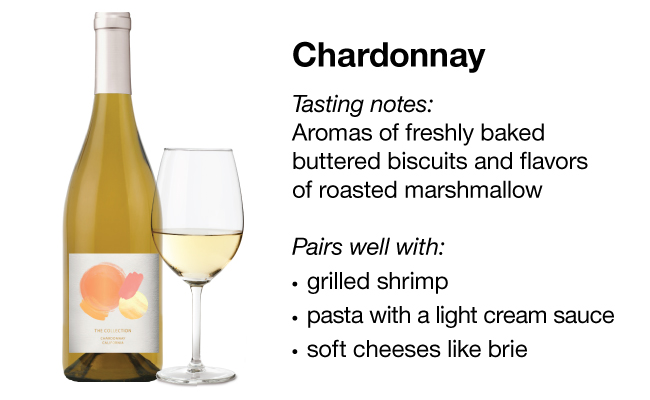 Chardonnay:
Profile: Aromas of freshly baked buttered biscuits and flavors of roasted marshmallow
Pairs with: grilled shrimp, pasta with a light cream sauce, soft cheeses like brie
The story behind the line's label art? It's an in-house design by Target Creative inspired by the process of making wine, a form of art itself! The Collection's wine is sourced from the Delicato Family Vineyards, a family-owned winery that's been winemaking since 1935 with sustainable and environmentally sensitive farming practices.
The Collection launches at stores nationwide on March 3.