First there was the Kristin Ess hair care collection, with cleansers, conditioners, dry and wet stylers and masks. Then there was her line of stylist-worthy hair tools, including blow dryers, curling irons and flat irons. But one thing we could all use a little more of? Products to make our scalp healthier! Luckily, the celebrity hairstylist has just the solution—a new scalp treatment collection formulated to soothe, hydrate and nourish dry, irritated scalps. The best part? It's now available only at Target.
We chatted with Kristin about the five new products, why they're essential to a healthy hair routine and how to use them, below:
Scalp Cleanser Purifying Micellar Shampoo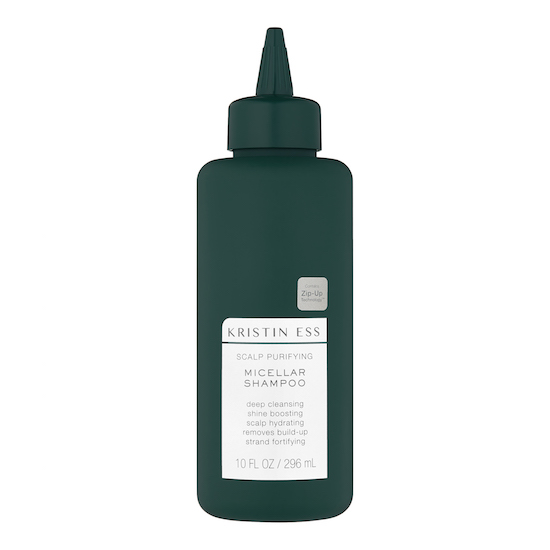 "It's hard to contain my excitement over this one! I love how the micellar water gently washes away impurities while leaving your natural moisture intact. And I'm obsessed with the rich lather and how it never makes your scalp feel dry. You can use this on the finest, thinnest hair or the thickest, curliest hair and get the same perfect results."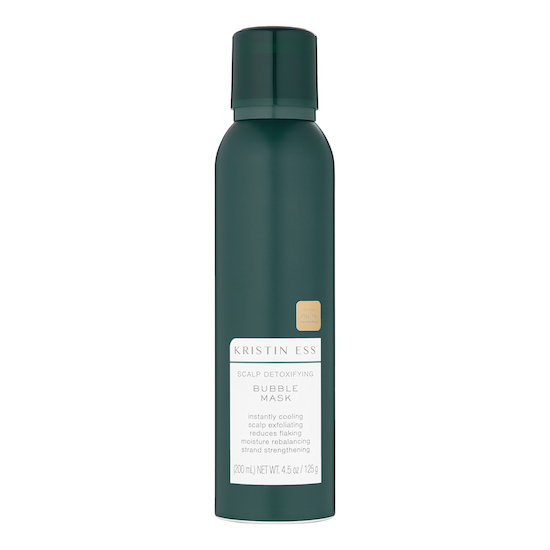 "What's poppin'? Literally this is. This bubbling scalp mask instantly removes oil, build-up, dead surface skin cells and debris. Use it as a pre-shampoo scalp treatment on dry hair before you shower, then once the bubbles wear off, and you stop thinking about that one childhood candy this reminds you of, get in and wash your hair!"
Instant Exfoliating Scalp Scrub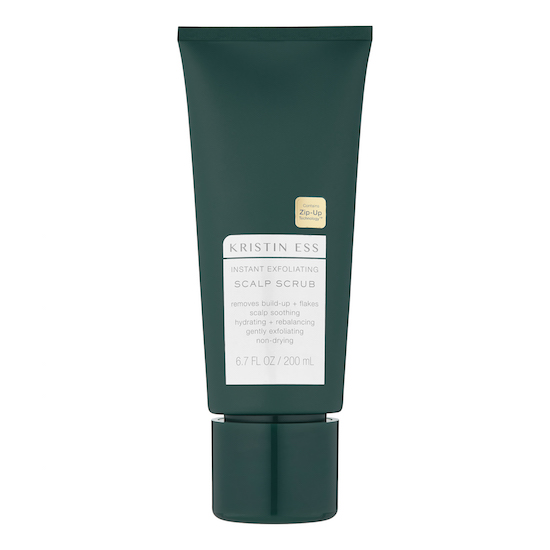 "Why is it that we go the extra mile for our skin but not our scalp? This non-drying scrub removes flakes, product build-up, excess sebum and hard water deposits from the scalp, giving you a cleaner canvas through gentle exfoliation. I formulated this with a sugar complex to keep natural moisture intact."
Weightless Hydration Scalp + Hair Mask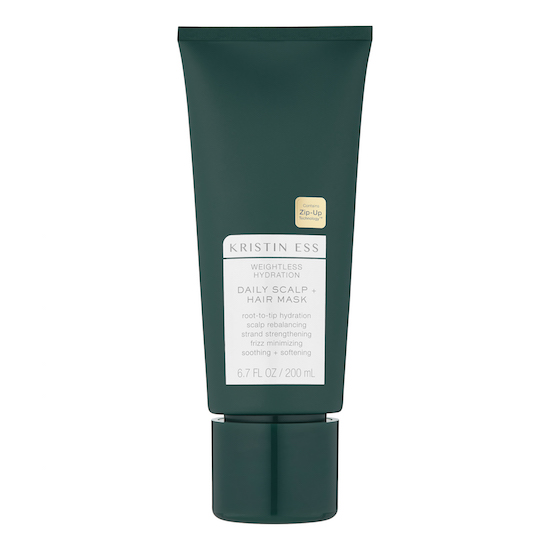 "I wanted to create a mask for the scalp that wouldn't leave your roots looking and feeling oily. This multi-tasking mask uses natural minerals and botanical oils to calm and rebalance the scalp and smooth damaged cuticles. Side note: Don't worry about heaviness—this whipped mask is light enough for daily use."
Anytime Anywhere Scalp + Hair Milk Oil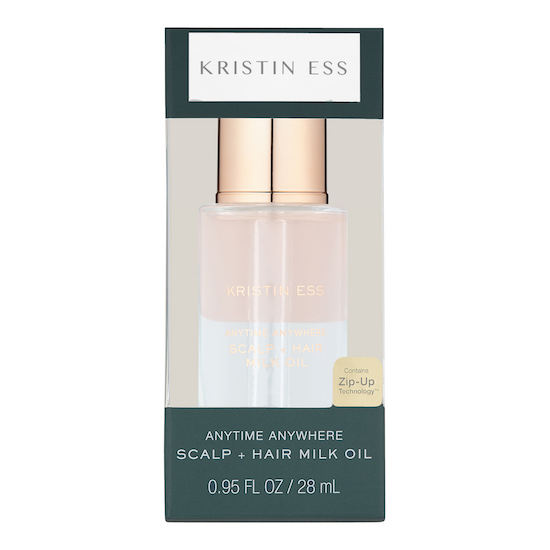 "This pH-balanced, bi-phase milk oil was designed to hydrate and protect. The oil phase combines avocado, olive, jojoba and castor oils to restore moisture and rejuvenate the scalp and hair. The milk phase uses panthenol and a shea-based emollient complex to add instant softness and shine. Best part: this can be used on wet or dry hair."
Shop the Kristin Ess scalp treatment collection in stores and online at Target.com. Prices range from $12 to $14.