Cluttered counters, looming laundry and the what's-for-dinner doldrums can't touch this New Year's Zen! Get ready to tackle those "ugh, what a pain" situations head-on because our friend (and go-to entertaining expert) Camille Styles just spilled her best secrets for staying stylishly organized all year long. And it's all surprisingly easy, super-affordable—and only at Target, of course.
"Instead of New Year's resolutions, I usually choose a single word to represent the main goal I'm working towards," says Camille. "This year is all about intention—bringing more intentionality to my relationships, my career goals, my health and the time I spend with my family. And once again, I'll turn to Target to start the New Year right. Made By Design is my favorite solution for clearing the clutter and simplifying my life to create space for what matters most."
It's true—Target's exclusive Home brand, Made By Design was literally designed to make life easier—and a lot more stylish—without breaking the bank. Read on as Camille dishes on how her fave products can help you start the New Year feeling refreshed and organized…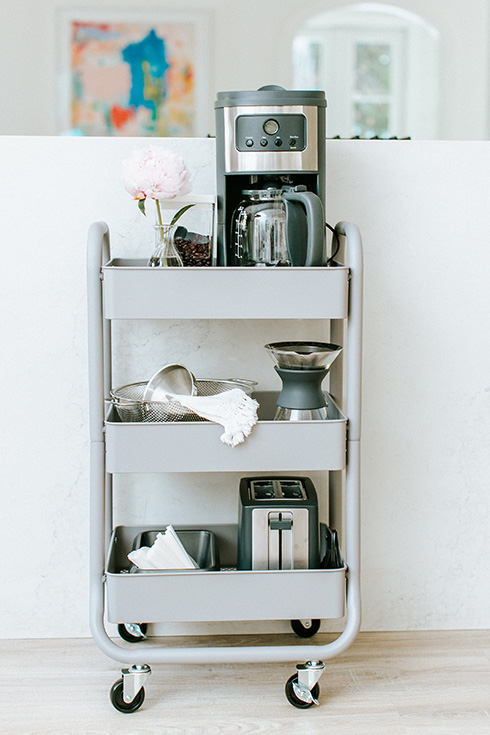 Cut the clutter
Have a designated place for everything—and that includes inside cabinets and drawers. I use Made By Design
drawer organizers
to corral items together, and
shelf organizers
to double the space inside my cabinets and make room for all the bowls, pots and pans that I need every day, without them tumbling out on me every time I open the cabinet doors! And if you're working with limited counter space, put your bulky appliances in a
tiered cart
that you can easily wheel in and out of the kitchen.
Tackle that looming laundry pile
The laundry room is typically a small space, so turn it into the workhorse you need by outfitting it with the essentials for getting the job done. I hang my sweaters and delicates on a drying rack that easily folds and stores away when not in use. A hamper with multiple bins practically sorts your dirty clothes for you come laundry day.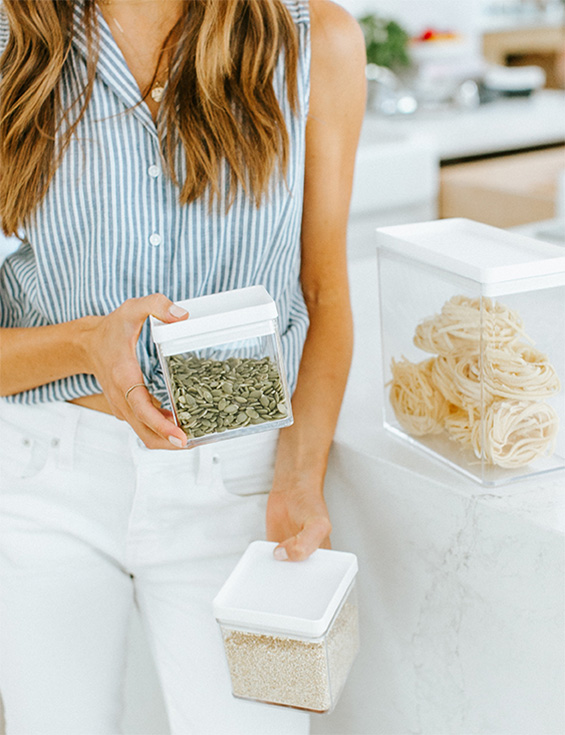 Get dinner on the table, fast
Meal prep as much as possible on the weekend. I chop onions, roast vegetables, blend salad dressing and even make a soup—and it all gets stored in the fridge in these great Made By Design
containers with lids
so that when I get home from work after a busy day, I can throw dinner together in a flash.
Drift off to dreamland
I'm a big believer in the power of sleep: It's one of the keys to living a happy, healthy life! But a truly restful sleep doesn't always come easily, especially in our busy, hyper-connected lives. Research has shown that some of the most important elements of a sleep-inducing bedroom are that it must be dark, quiet, cool and free of the blue light emitted by our technology devices. I turn my bedroom into a spa-like space with a cozy comforter and pillows and encourage restful vibes with Made By Design's new oil diffusers.
Stay organized on-the-go
Since I travel a lot, I've got to stay super organized so that packing and unpacking can be done as quickly as possible—and so I have everything I need when I reach my destination. I only recently discovered packing cubes, and let's just say they've been total game changers. I can group like items together so I can easily find what I'm looking for in my suitcase. One that note, I'm so thrilled about Made By Design's new luggage! The quality is so good, every detail is so thoughtful—and the price point is pretty amazing.
Now that's our kind of New Year's refresh! Shop Made By Design at Target stores and Target.com.