This year, we're offering our largest and most comprehensive Black History Month assortment yet—designed, developed and curated by Target team members. The collection is an example of Target's commitment to creating inclusive products and experiences for all of our guests.
"This assortment is a celebration of African American heritage and heroes, both historical and contemporary—from books by visionary authors to special tees to music by groundbreaking artists," said Tawnya Artisst, product design & development director and member of our African American Business Council (AABC), one of Target's diversity and inclusion employee resource groups that provided business insights for the collection.
Featuring more than 100 items, the collection includes apparel for the whole family, music, books, beauty products, décor and more. This is Target's fourth year offering a Black History Month assortment, and it's available in 700 stores across the country—more than triple the number of stores from last year—as well as on Target.com.
"Inclusivity guided this collection," said Travis McKinley, merchandising director, who led the merchandising teams behind the collection. "We spent a lot of time making sure the assortment reflected our guests and appropriately celebrated African American history. Bringing this collection to life was truly a team effort."
Team members from across Target—from product design and marketing to sourcing and more—teamed up to bring this year's collection to life. Each item is developed, designed or handpicked through a collaborative process that leverages the unique and diverse backgrounds of our team members.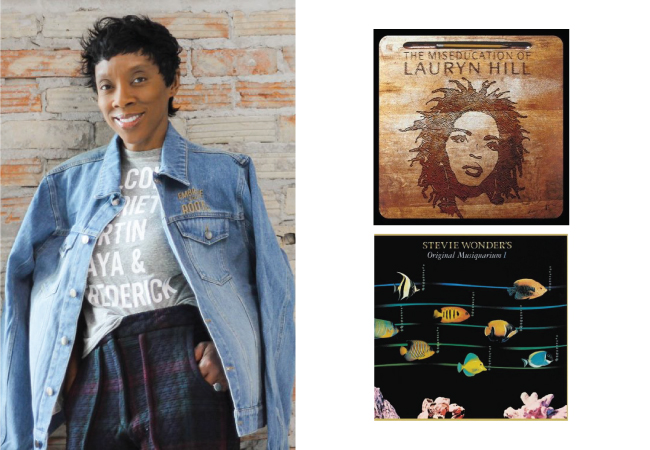 Terri Stevens, director of visual merchandising, leads the team who brought the Black History Month assortment to life in stores, designing the in-store experience that tells the collection's story.
"Being a designer, music is essential to my creative process," Terri said. "The artists in this year's collection—like Stevie Wonder and Lauryn Hill—have played a huge role in my creative life."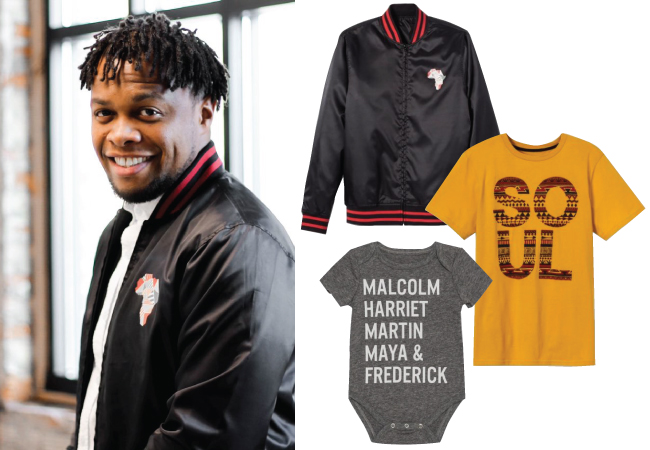 Le'Spencer Walker, senior designer, helped lead the design for this year's assortment.
"I am inspired by my entire family, including my wife, my mom, and our new baby girl, and this assortment is for them and all families," Le'Spencer said. The collection's apparel and mugs with bold prints of the names of African-American heroes are stand-outs for Le'Spencer.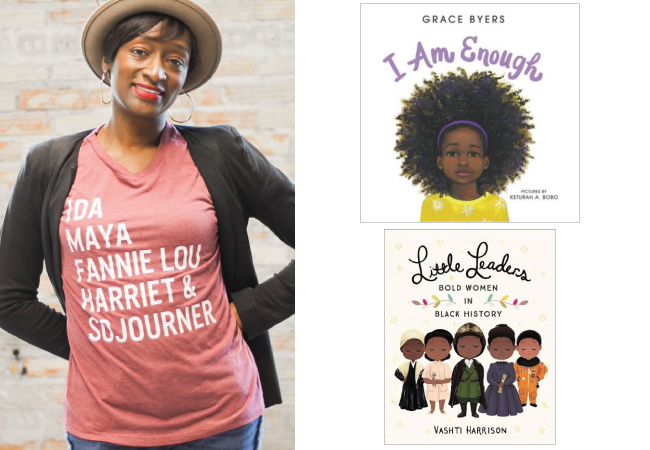 "Black History Month is important to me because it represents an opportunity to gain greater perspective, celebrate our rich heritage, and share the remarkable stories of those who came before us," Irene Quarshie, vice president of indirect and reverse supply chain, said. Some of Irene's favorite items from this year's assortment include books like "I Am Enough" by Grace Byers and "Little Leaders" by Vashti Harrison.
Our entire Black History Month assortment is now available in stores and at Target.com. Take a closer look at more of Le'Spencer, Terri and Irene's picks on Target Finds.
The assortment is just one way Target is celebrating Black History Month. Target leaders will also be traveling to Atlanta this month for a lab with organizations that support African American students in higher education, including HBCU, the Atlanta National Black MBA chapter and UNCF. This year, we're also helping longtime Target partner UNCF celebrate its 75th anniversary, supporting the organization's Martin Luther King Jr. Breakfast, and donating $100,000 to UNCF's "Empower Me" tour, which visits select cities across the country to honor students receiving scholarships.