Great design is in our DNA—and we love when it can help make the world a little brighter. Say hello to exclusive, limited-edition lines of hand soaps and paperware. We teamed up with beloved brands (and long-time Target partners) Method and Cheeky to bring some very talented artists' work to the masses. And while you might not recognize their names, we think you'll agree that they're pretty inspiring.
Creative Growth, an Oakland, California-based non-profit, harnesses the power of art to help people with disabilities feel empowered and included. We're proud to feature their passionate—and super-talented artists on these new Method and Cheeky lines.
"My first visit to Creative Growth remains one of the most moving and inspiring experiences I've ever had, not only as a creative person, but as a human being. To witness the making of art in its purest, most personal form, created in an open environment that welcomes people with developmental, mental and physical disabilities, was profound. But to learn this organization has been operating for 40 years with the sole purpose of providing a place to empower these remarkable individuals—and achieve it through art—is transcendent," says Todd Waterbury, Target's chief creative officer. "So we were thrilled at the opportunity to bring more awareness to Creative Growth's purpose by celebrating their artists' work, all while giving our guests beautiful, only-at-Target products that reinforce our values."
Read on to meet the artists and take a peek at the products: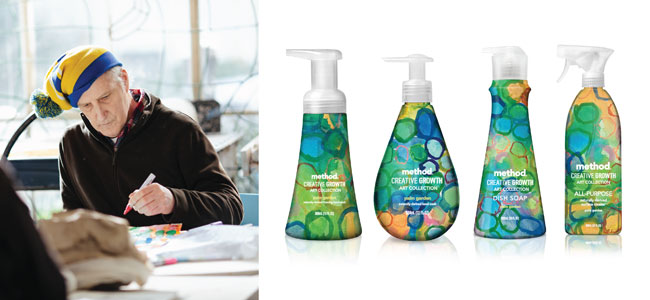 Barry Regan
Before joining Creative Growth as an artist 15 years ago, California native Barry could often be found gardening and landscaping. To this day, fields of flowers and organic patterns clearly inspire his work.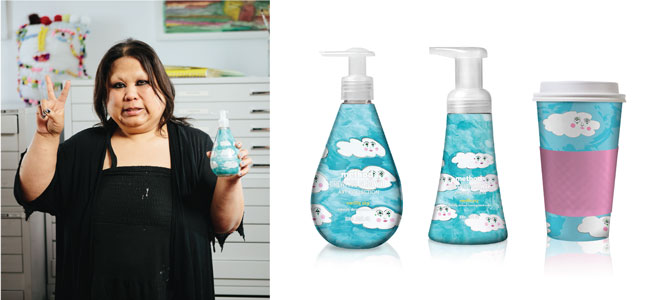 Aurie Ramierz
Hailing from the Philippines, Aurie found Creative Growth in 1997. Her watercolor artworks creates an ever-expanding fantasy world. Inspired by the Addams Family and rock band Kiss, she often takes a cue from their bold fashions to create new looks for everyday items from coffee cups to rainbows.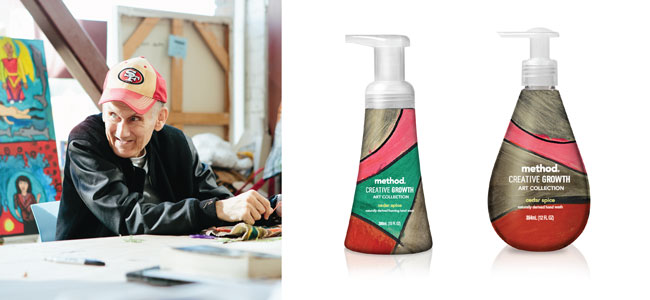 Allan Lofberg
Born in Berkely, CA, Allan first joined Creative Growth in 2001. A quiet artist with a bold signature style, Allan lets his mood guide his work. His paintings vary from muted to loud palettes and often feature animals, from the cuddly to the creepy-crawly.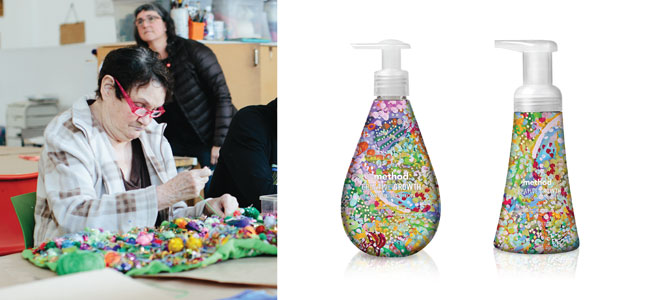 Maureen Clay
Also a California native (and 26-year veteran of Creative Growth), Maureen paints with thickly-brushed passion, layering colors repeatedly until the entire canvas has been covered several times. Her subjects are often inspired by fish and food.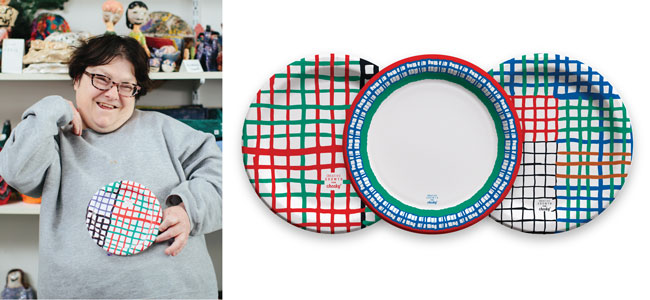 Susan Janow
Part of Creative Growth since 2003, this San Francisco native works with a variety of media but favors drawing. Her art often features geometric grids, circles or floral shapes.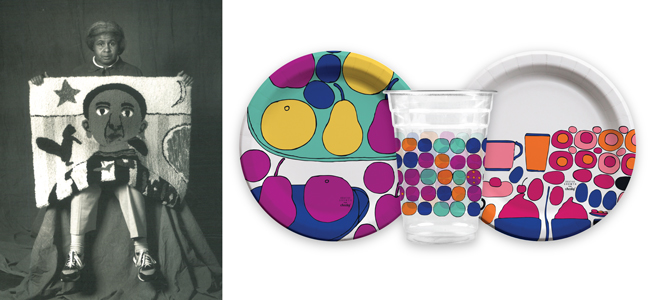 Regina Brosussard
Regina practiced at Creative Growth from 1978-2006 and passed away in 2008. The organization is proud to honor her legacy with this collection.
Go ahead, grab a little brightness for your own home today at Target or Target.com. To learn more about how you can get involved with Creative Growth, visit creativegrowth.org.